Again it was time for a trip back to Thailand. This trip had been in the making since our last trip back in september 2016. Again we travelled with the amazing crew from Tontan Travel. If you ever consider doing a herping trip to Thailand, be sure to look them up. They are simply the best! Our last trip was very, very wet. So this time we decided to travel a month earlier, late july, early august. And luckily, we had less rain!
And as always, main target is all vipers!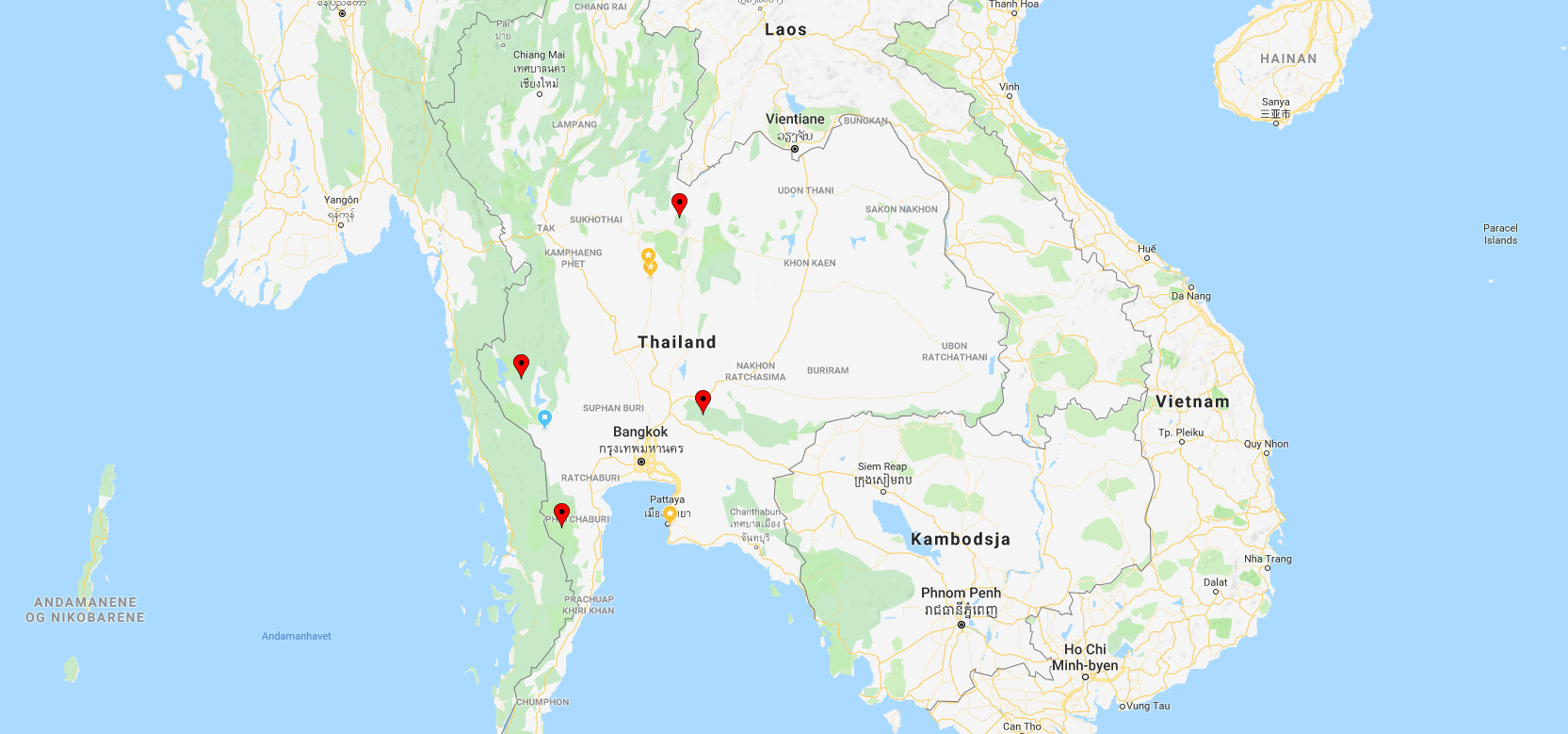 The team travelling from Norway this year was wildlife photographer Tom Dyring and the experienced herpetologist Pål Sørensen. We flew in to Bangkok via London and met up with Ton Smits and the rest of Tontan Travel at their great accommodation in Kaeng Krachan. From there we travelled in to the park and here is some of the animals we found in and around Kaeng Krachan National Park. :
The Tokay (Gekko gecko) is perhaps on of the most iconic reptiles in south-eastern Asia and I've seen them on several occasions. But every time I've said to my self, I can do a good photo of it later.. then off course we would not see more of them. This time I took the opportunity with this great specimen!
And I finally got some nice shots of it!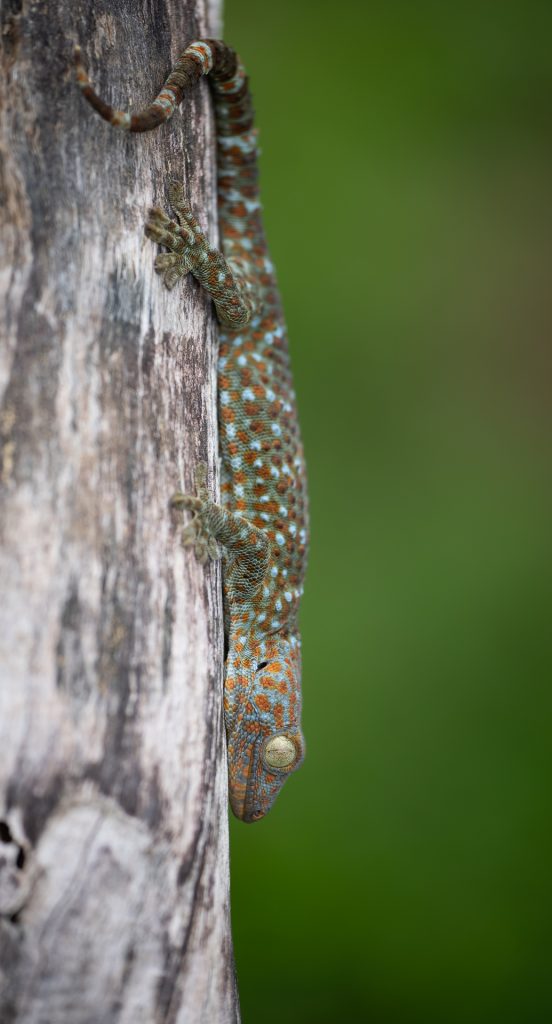 Psammodynastes pulverulentus – Mock Viper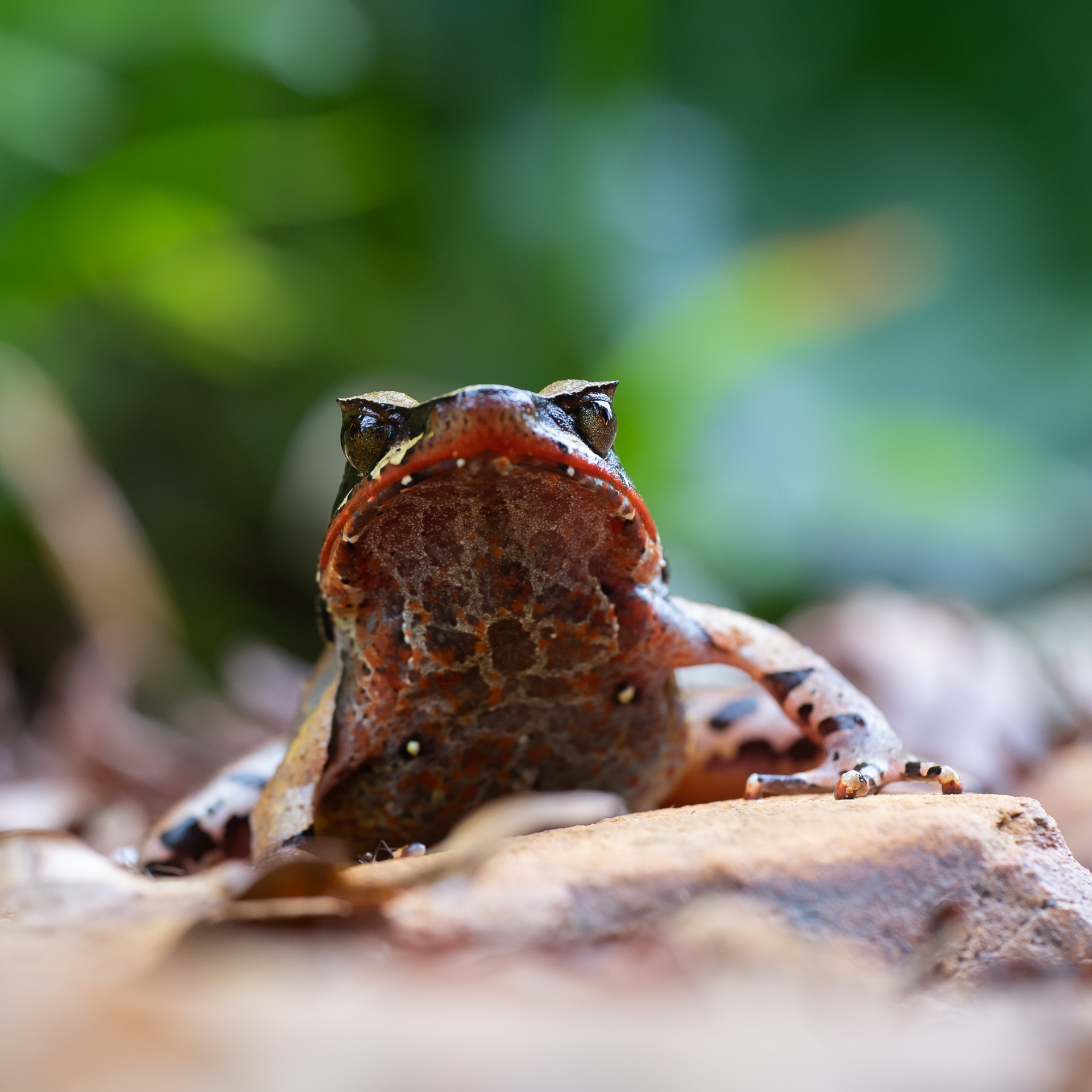 Megophrys cf.major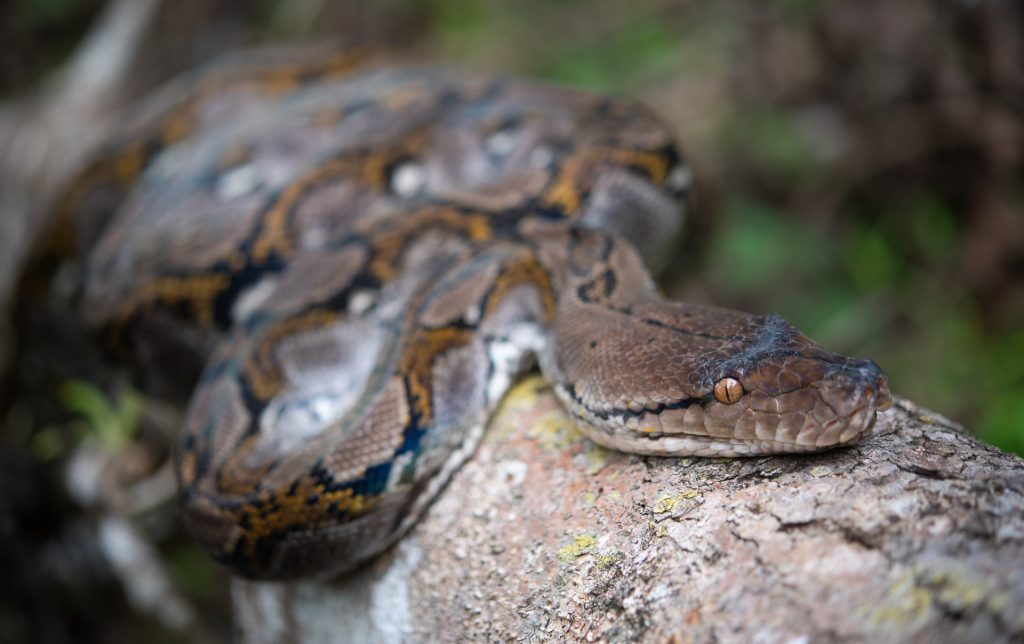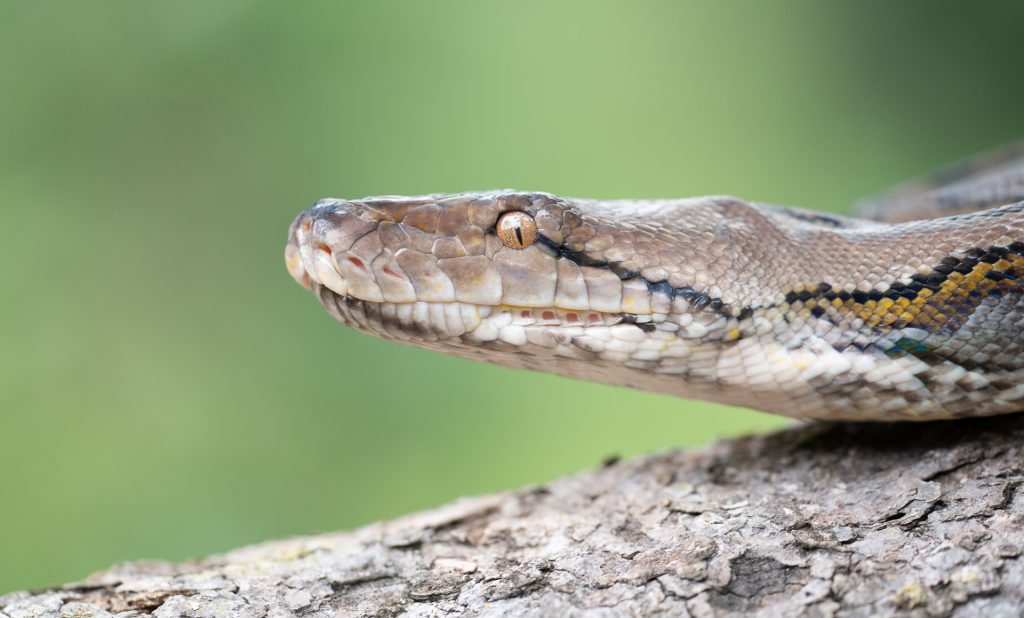 Adult Reticulated Python (Malayopython reticulatus), around 3 meters long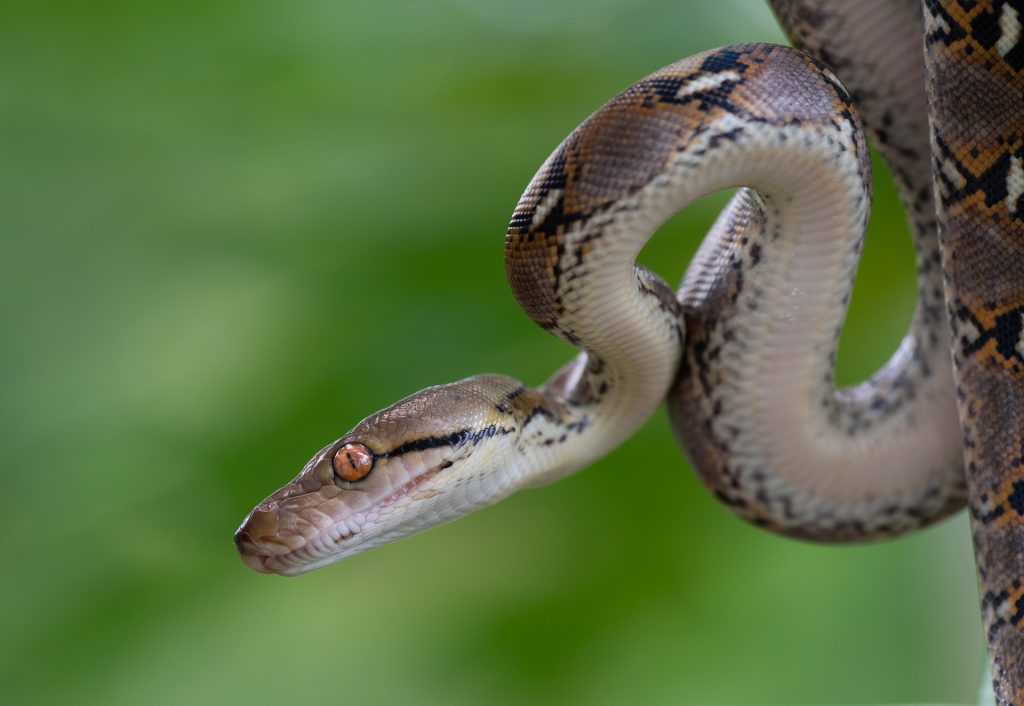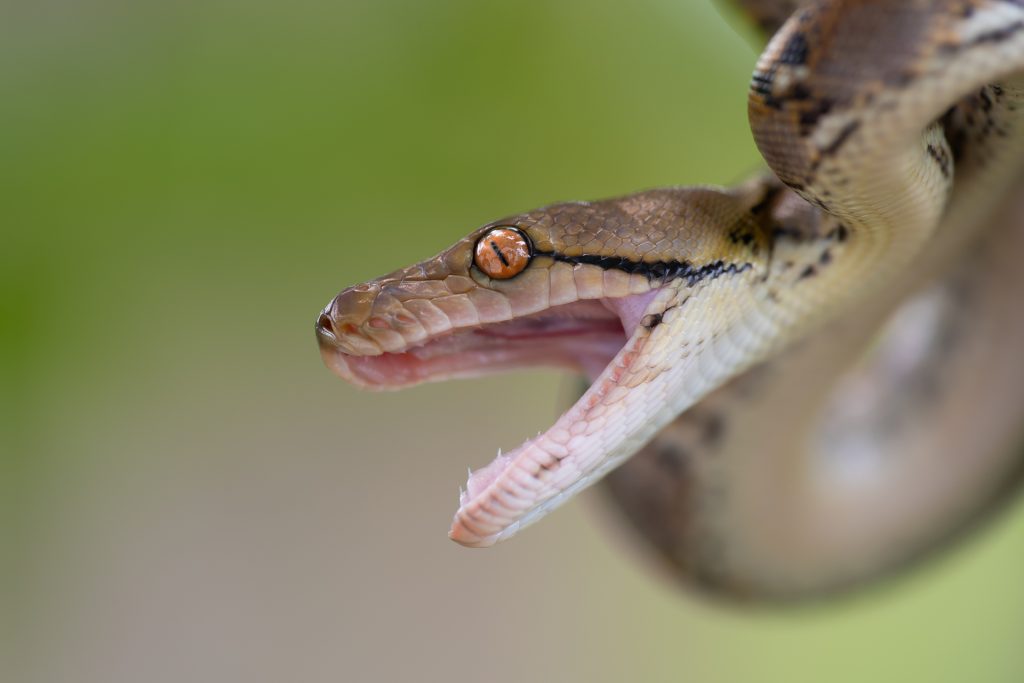 Juvenile Reticulated Python (Malayopython reticulatus)
In the higher elevations of Kaeng Krachan National Park we wen't looking for one of the most beaatiful pit viper in Thailand in my opinion, the Pope's Pit Viper (Or is it ? Rumours has it that the species found here is actually not Pope's Pit Viper, so for now we'll call it Trimeresurus cf.popeiorum)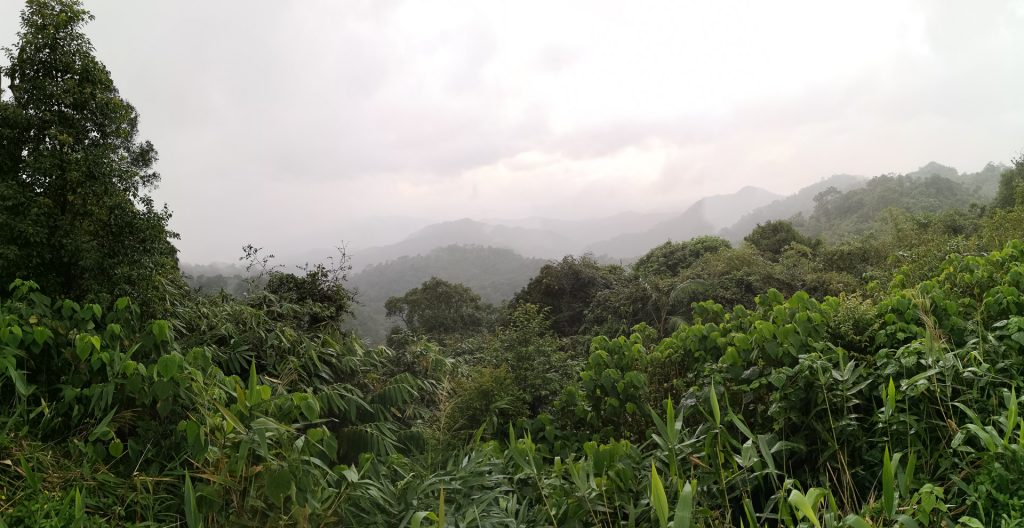 Habitat at high elevation in Kaeng Krachan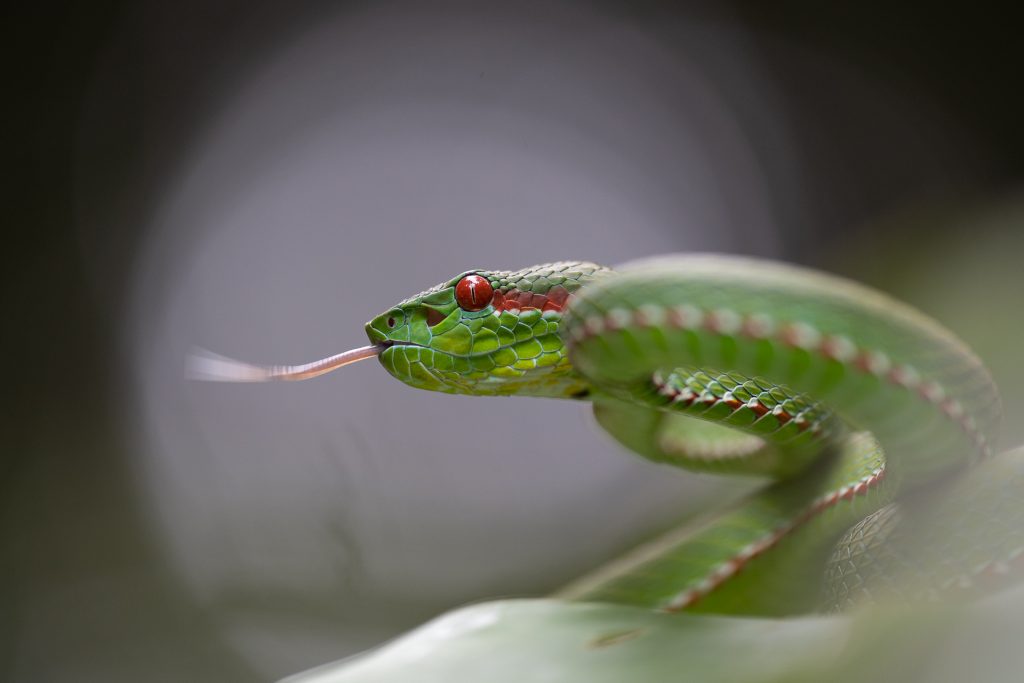 Trimeresurus cf.popeiorum, male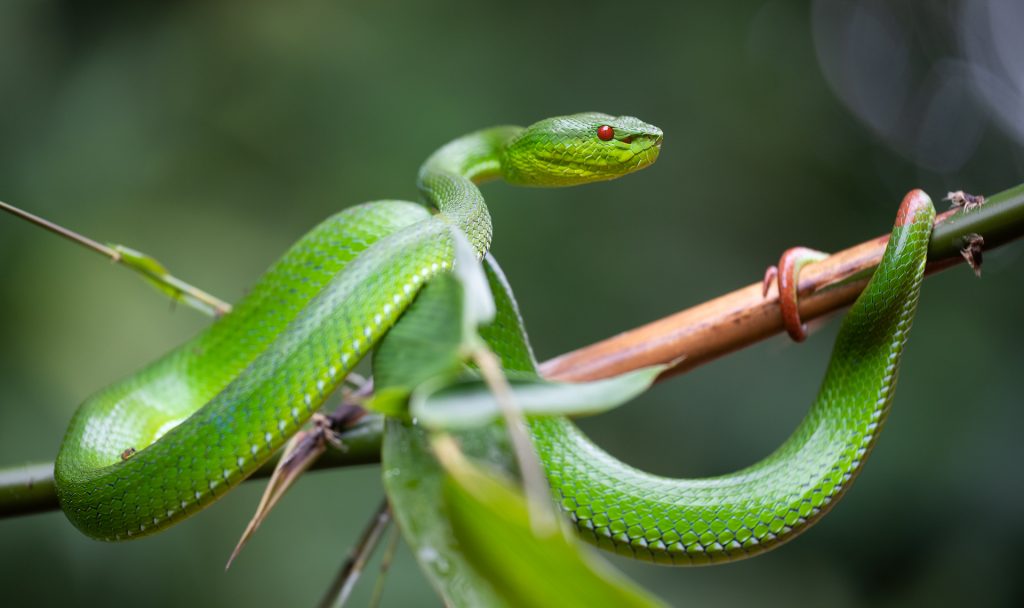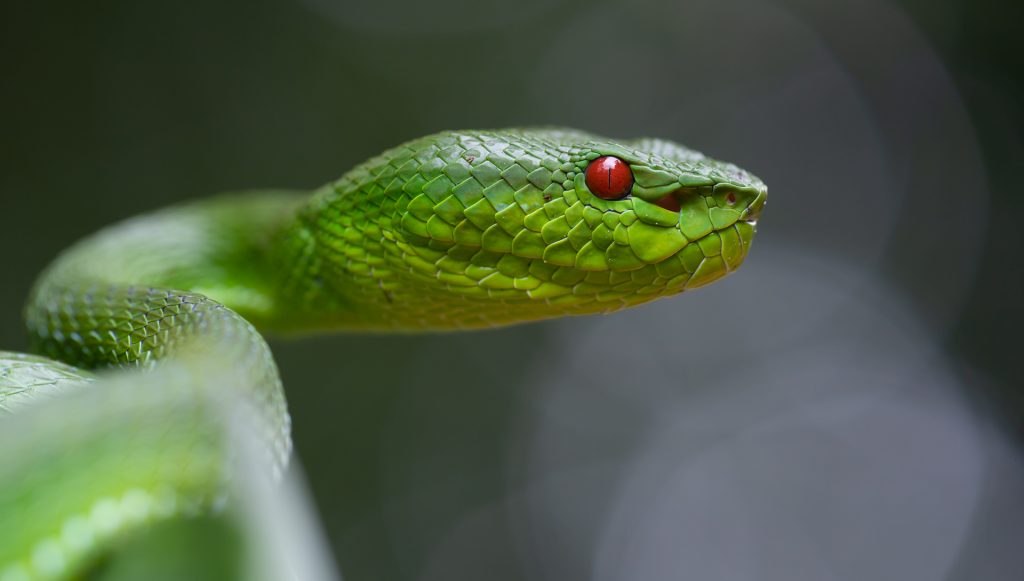 Trimeresurus cf.popeiorum, female
At the lower elevations we found several White-lipped Pit Vipers (Trimeresurus albolabris)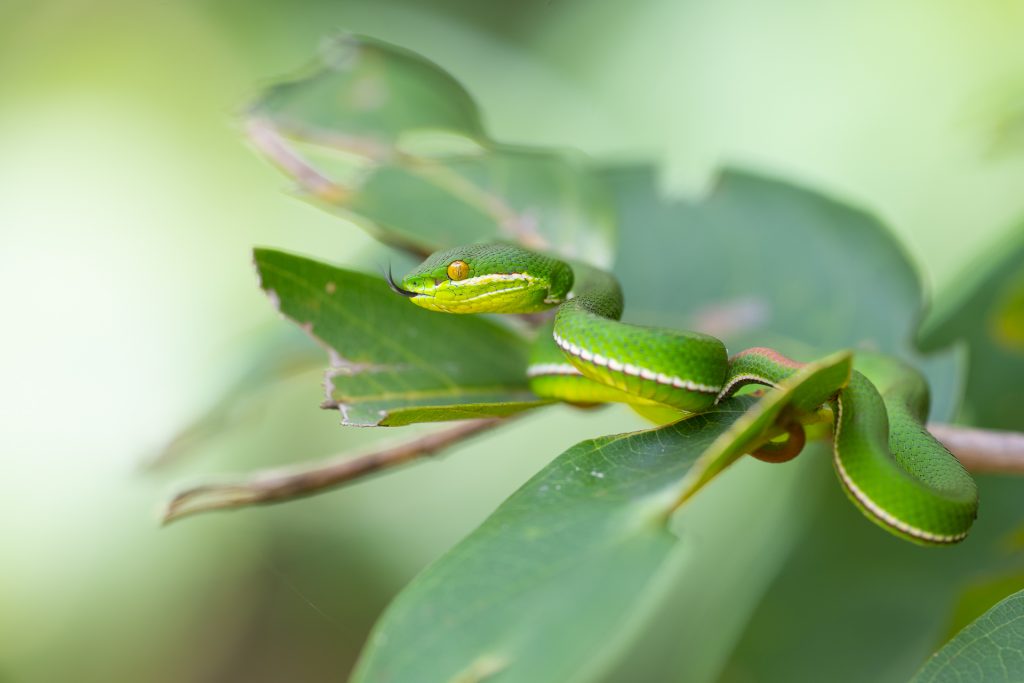 Trimeresurus albolabris, young male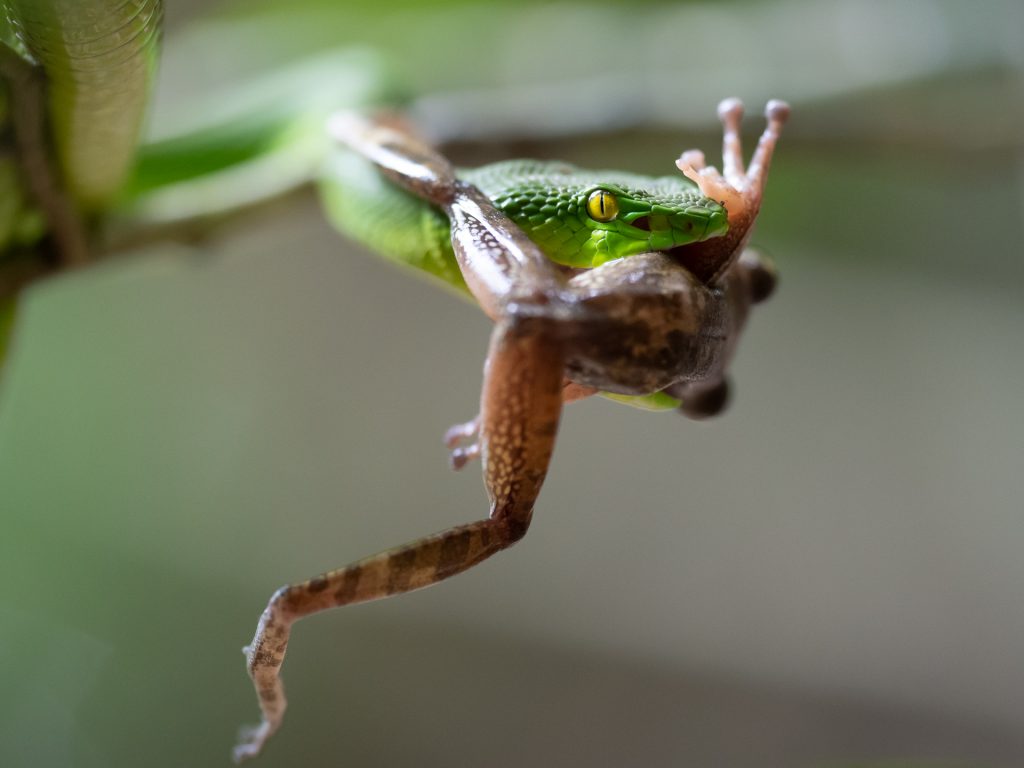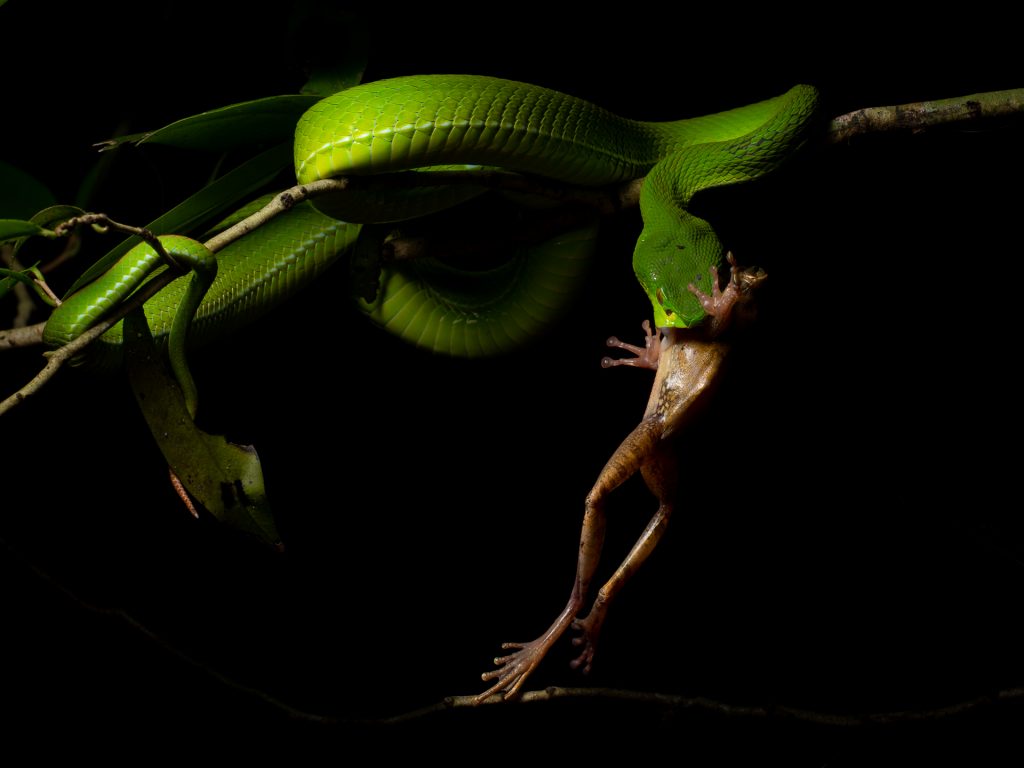 Trimeresurus albolabris eating a spot-legged tree frog (in situ)
After spending a couple of days in and around Kaeng Krachan we went a bit further north, to the Kanchanaburi province, where we wanted to find the endemic viper to the region, the Kanburi Pit Viper (Trimeresurus kanburiensis) – but two days of looking for it the right places did not give us anything else then some other species..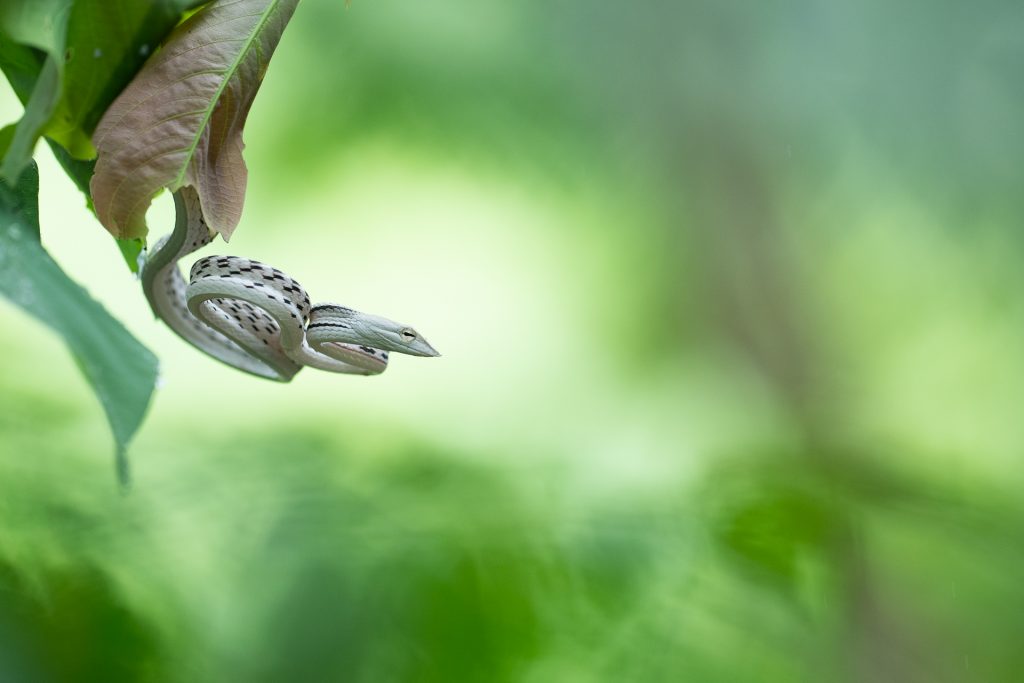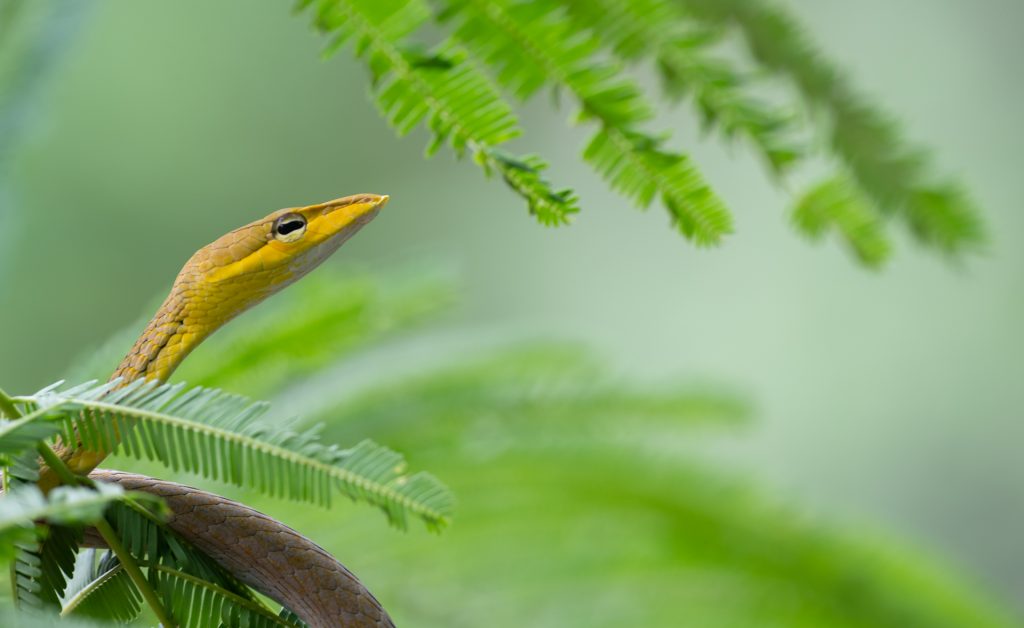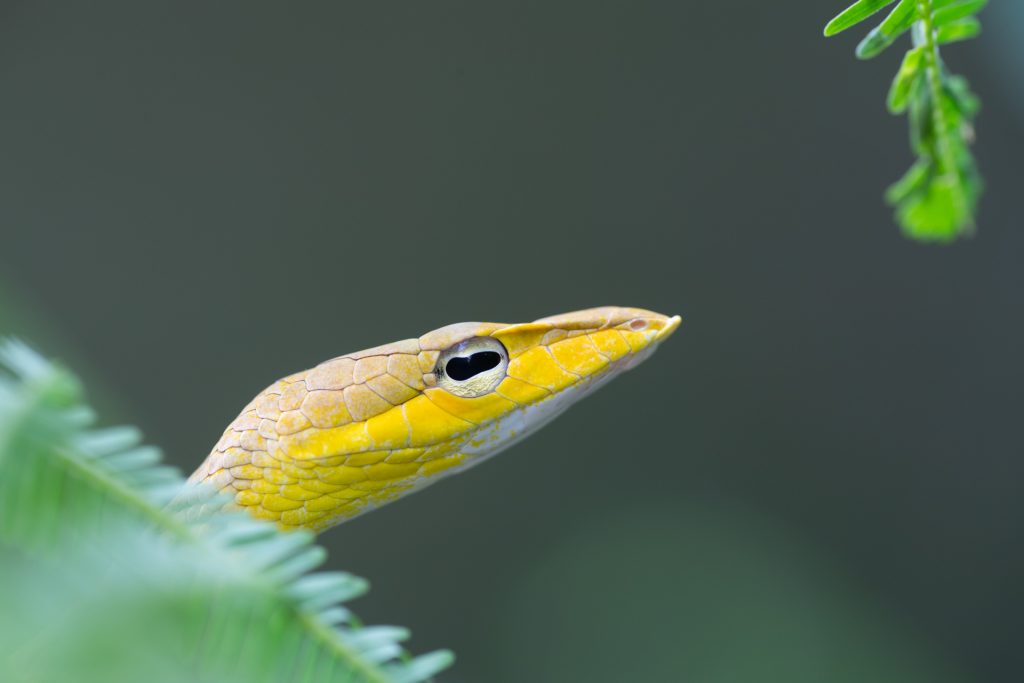 Asian Vine Snake (Ahaetulla prasina), yellow and silver color morph.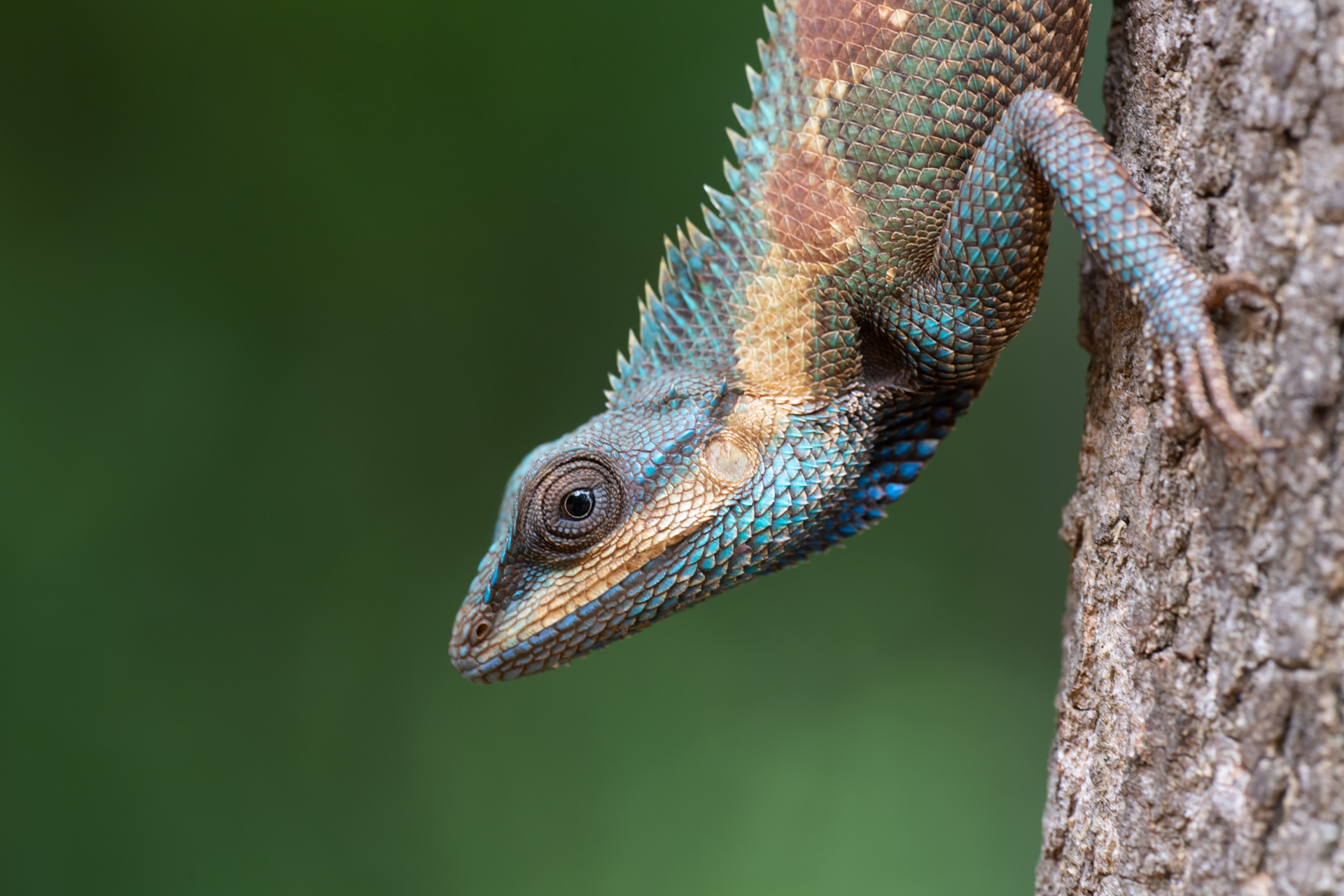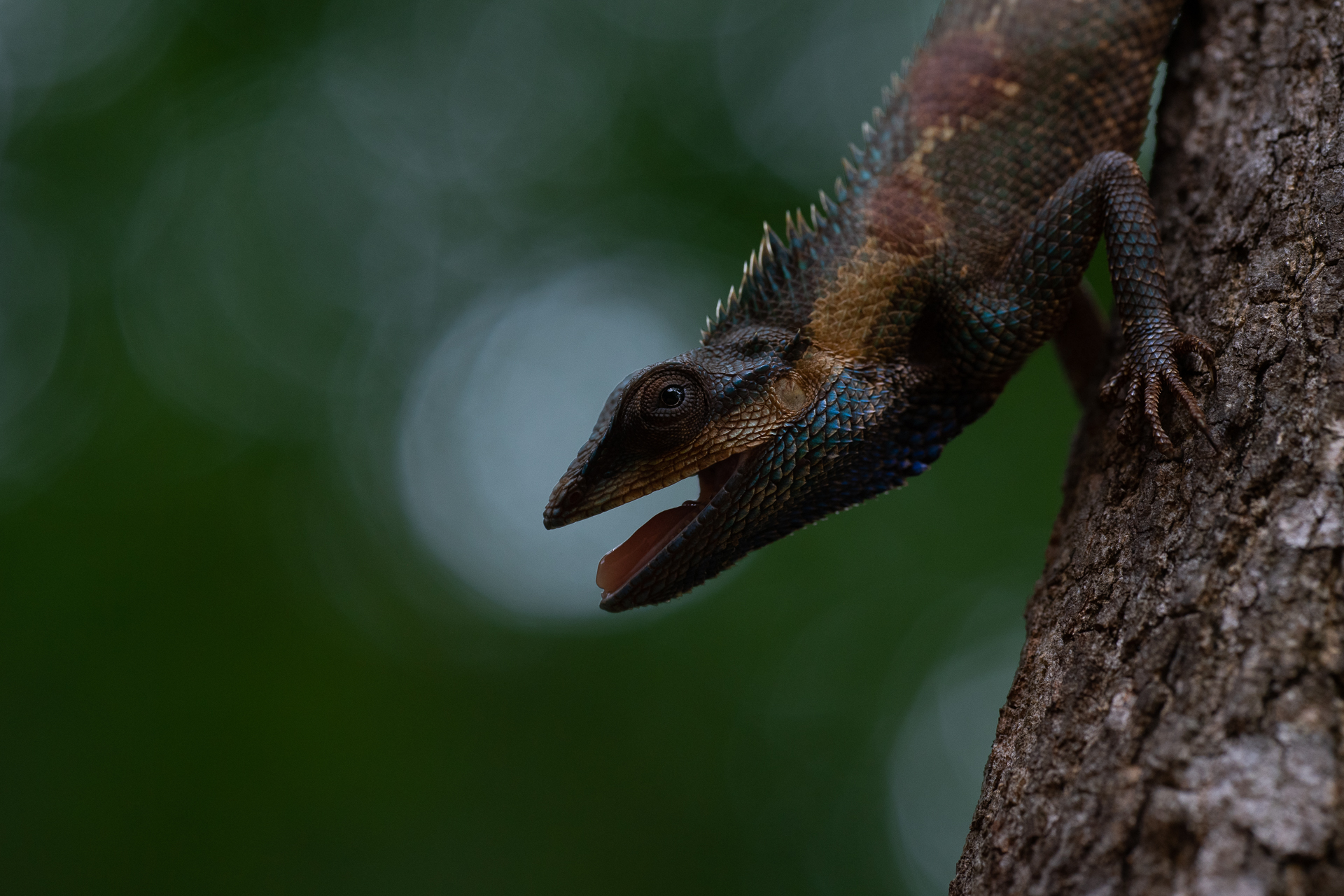 Calotes mystaceus – Indo-Chinese Forest Dragon
Whe then travelled north, to Phu Hin Rong Kla National Park. This National Park is not very far from the border to Laos – the main targer here is the Gumprecht's Pit Viper (Trimeresurus gumprechti). This park is at rather high elevation, from around 1000 to 1700 asl. So temperatures here is a lot lower, specially at night time. And habitat is different with pine forests some places in the park, almost like home! When we arrived it started to rain, and temperatures dropped to around 12-14 degrees – but we still gave it a shot. And a good thing we did. Over 2 nights we found no less than 8 specimens of Gumprecht's Pit Viper. Most of them in the vegetation along the road at around 1500 asl. But also some other nice snakes, lizards and amphibians.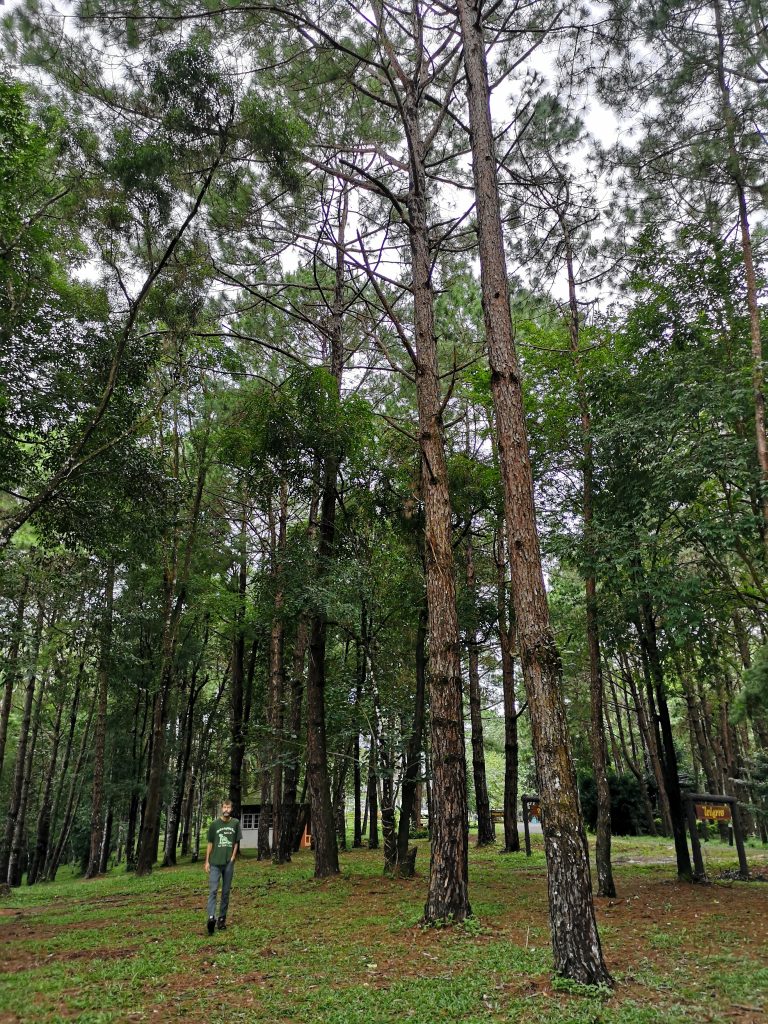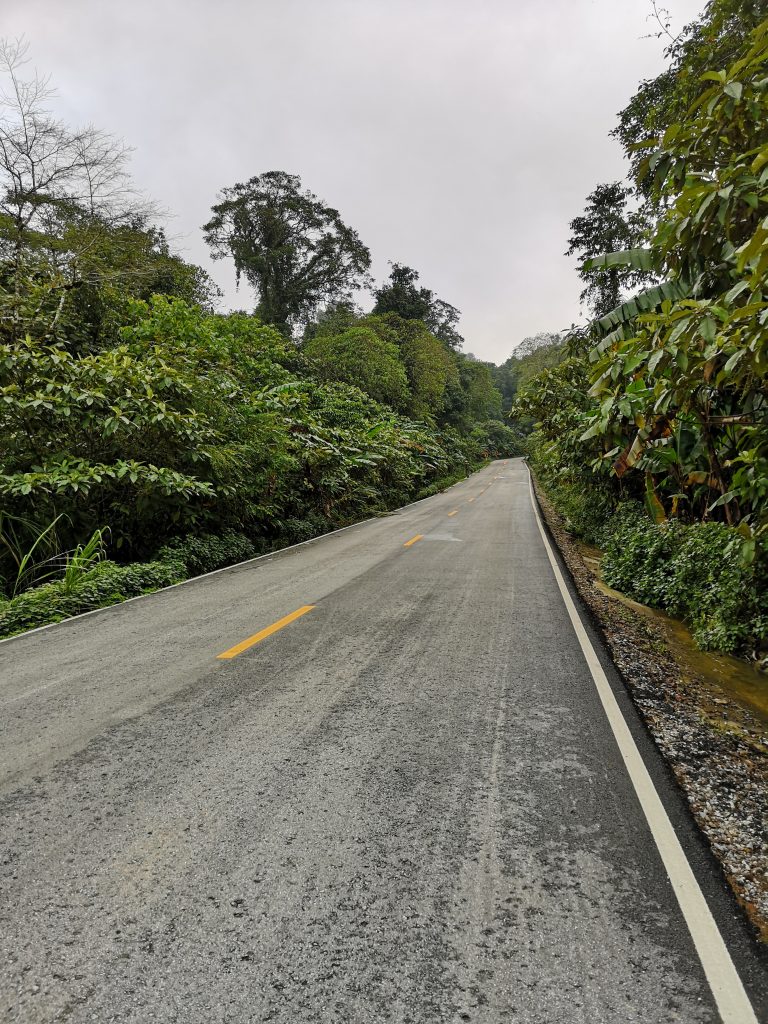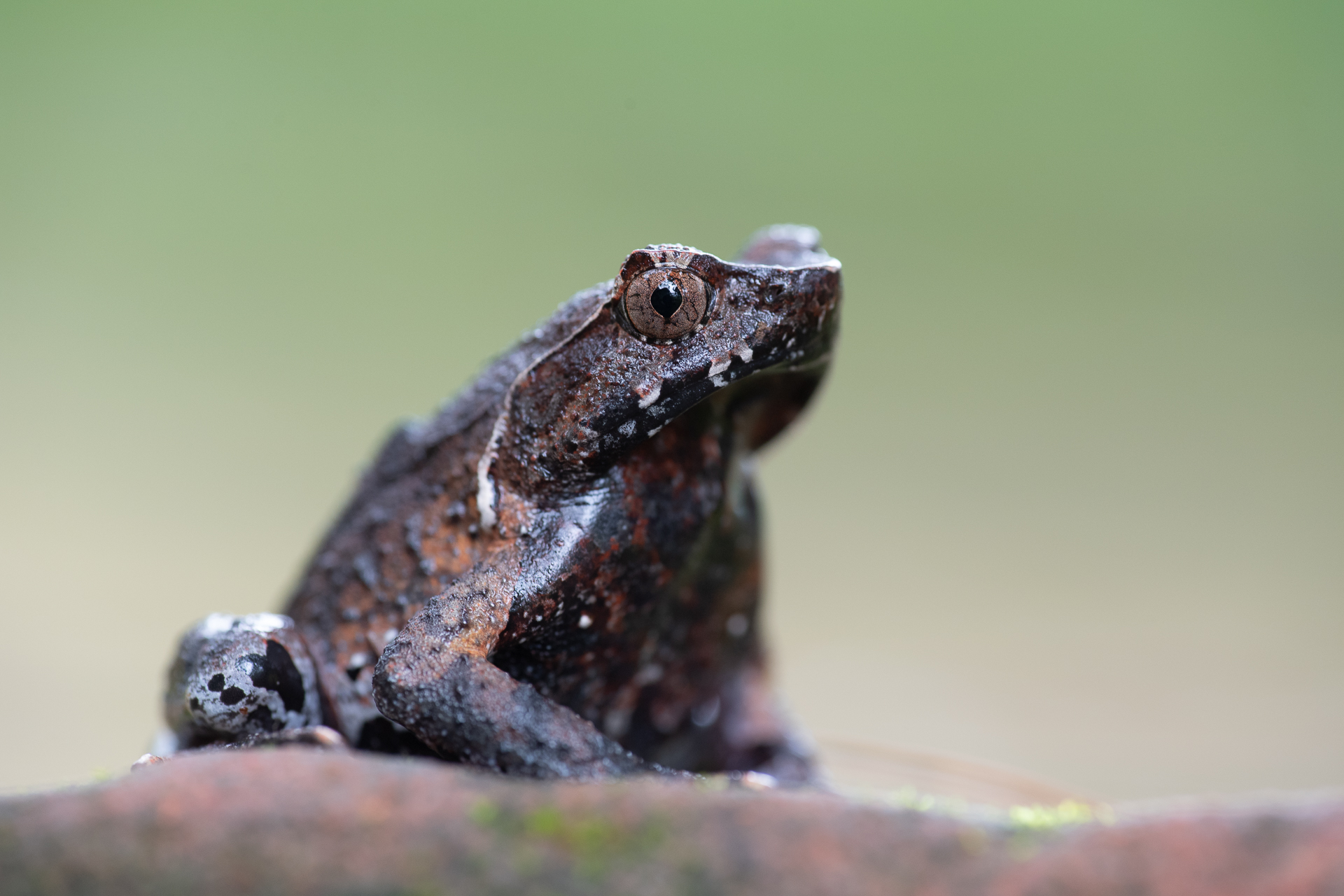 Megophrys cf.parva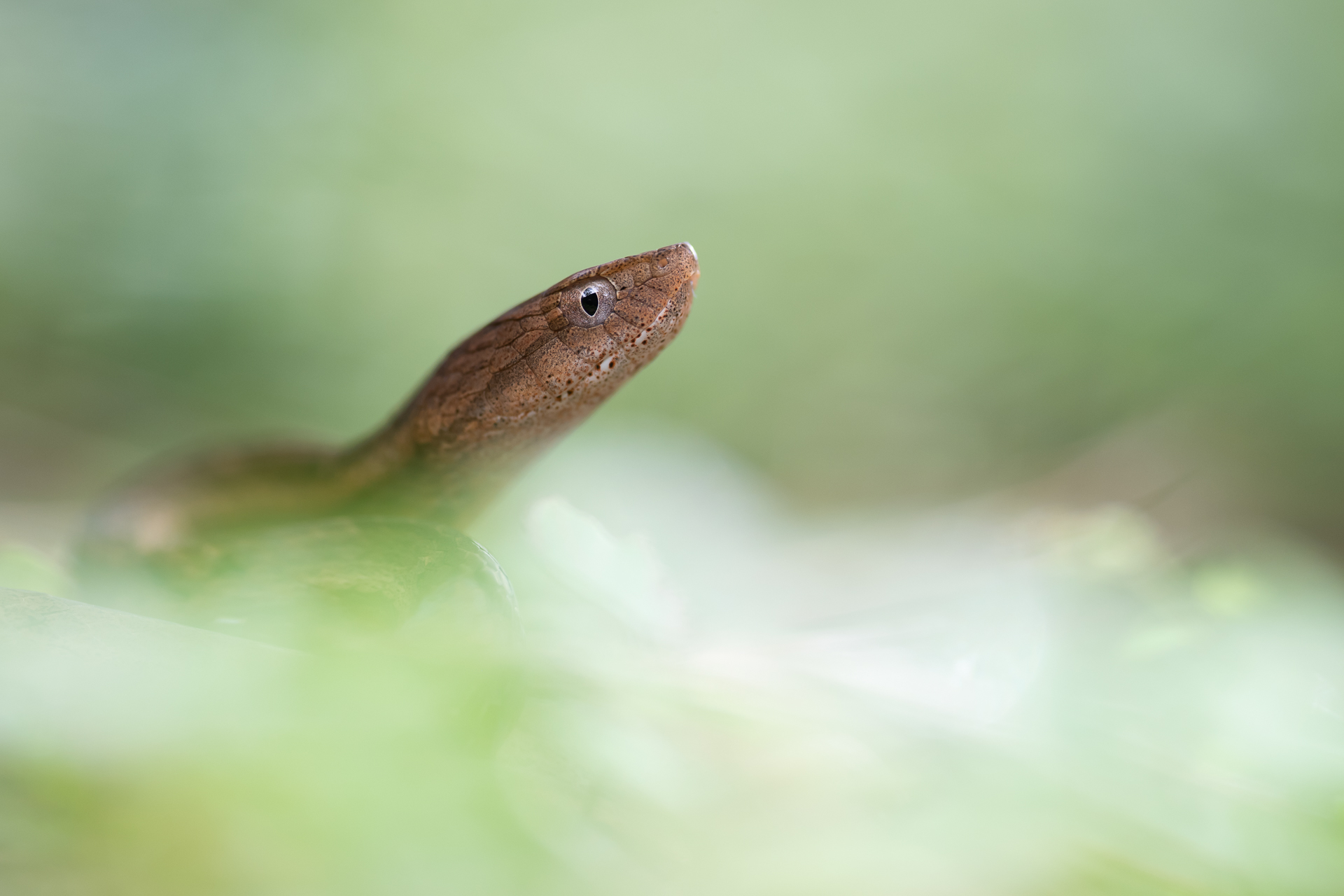 Psammodynastes pulverulentus – Mock Viper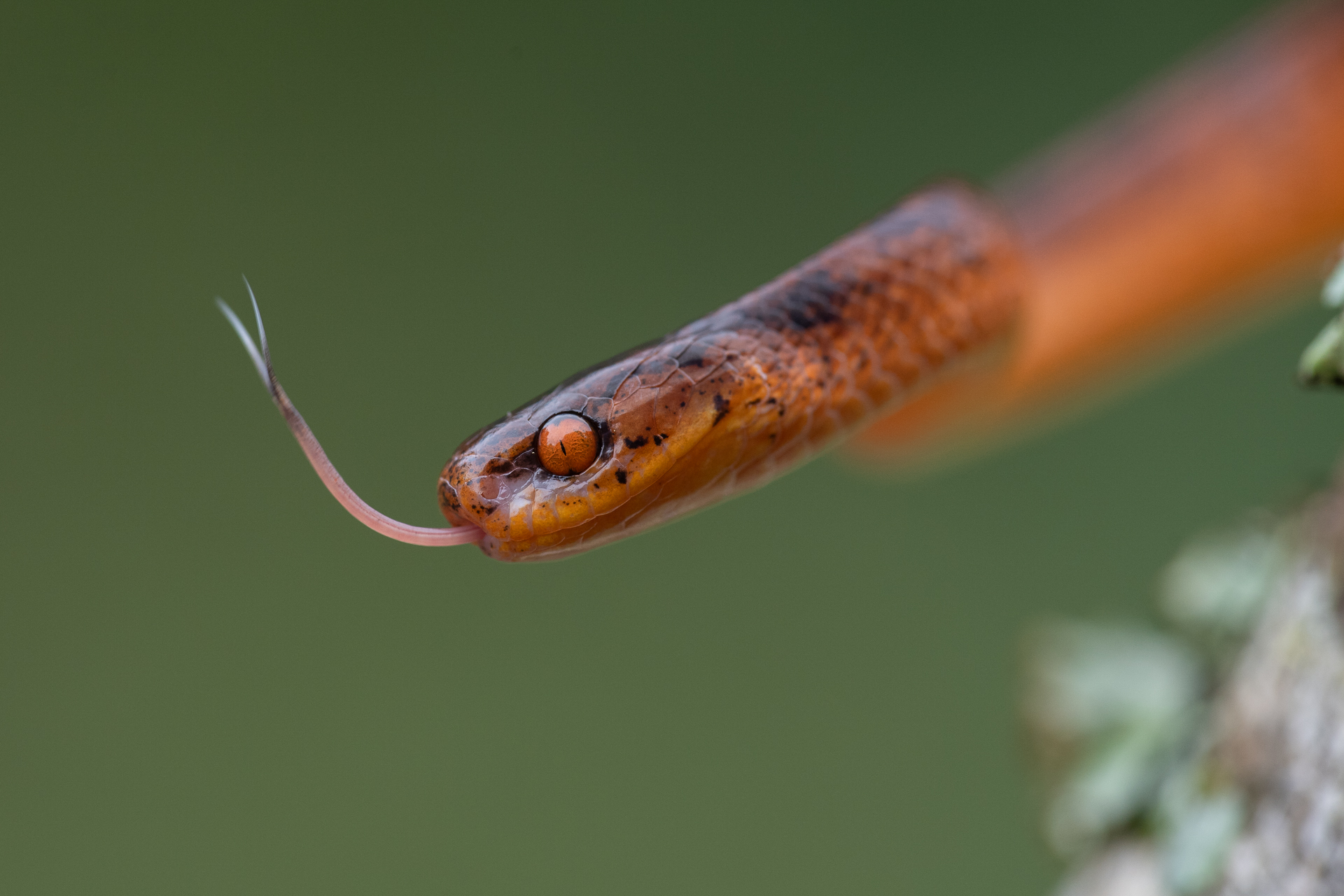 Pareas hamptoni – Hampton's Slug Eater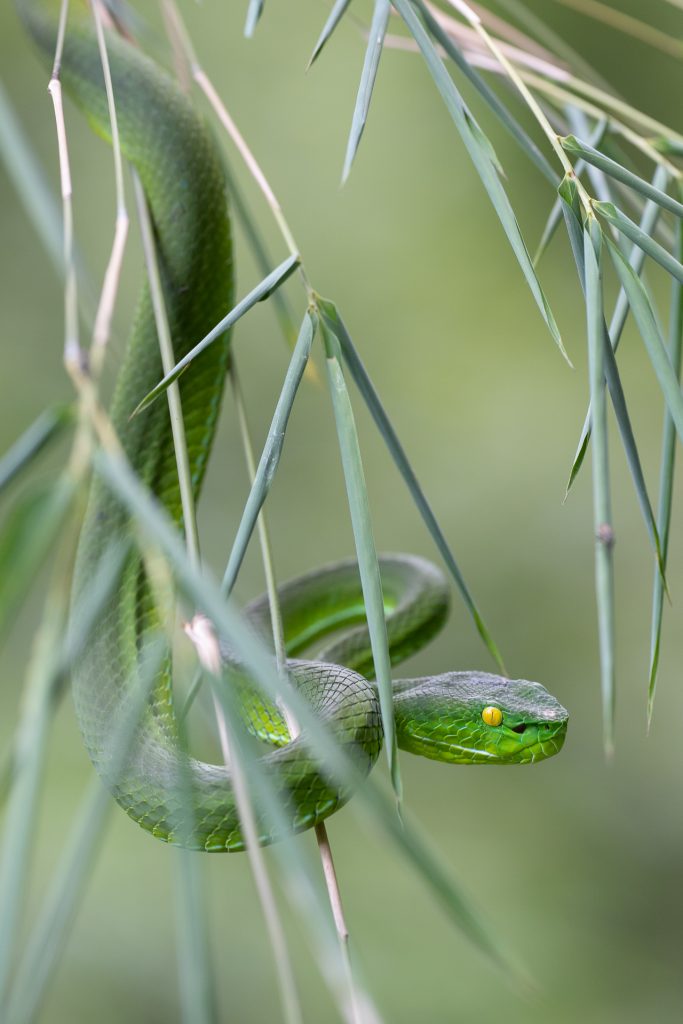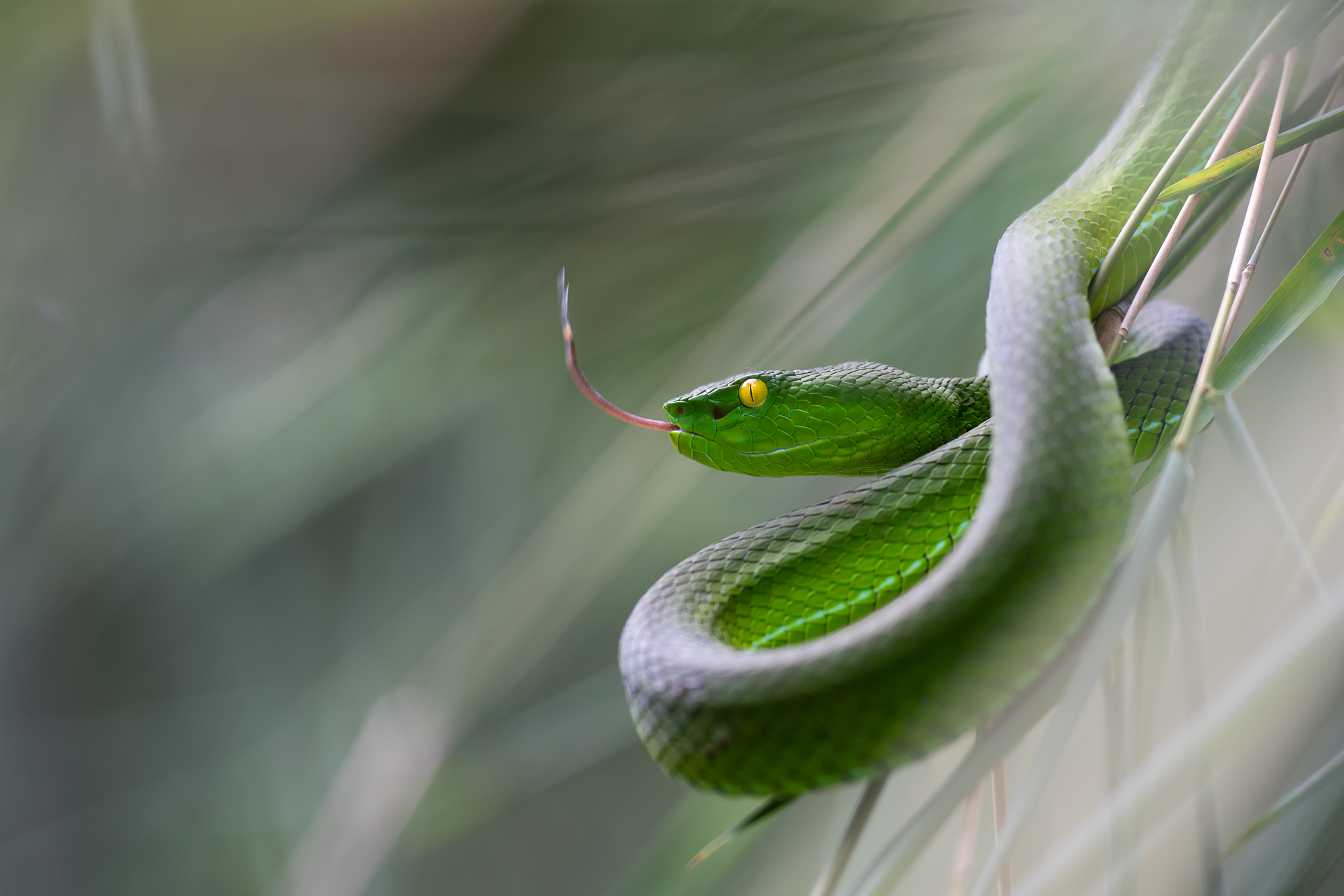 Trimeresurus gumprechti, female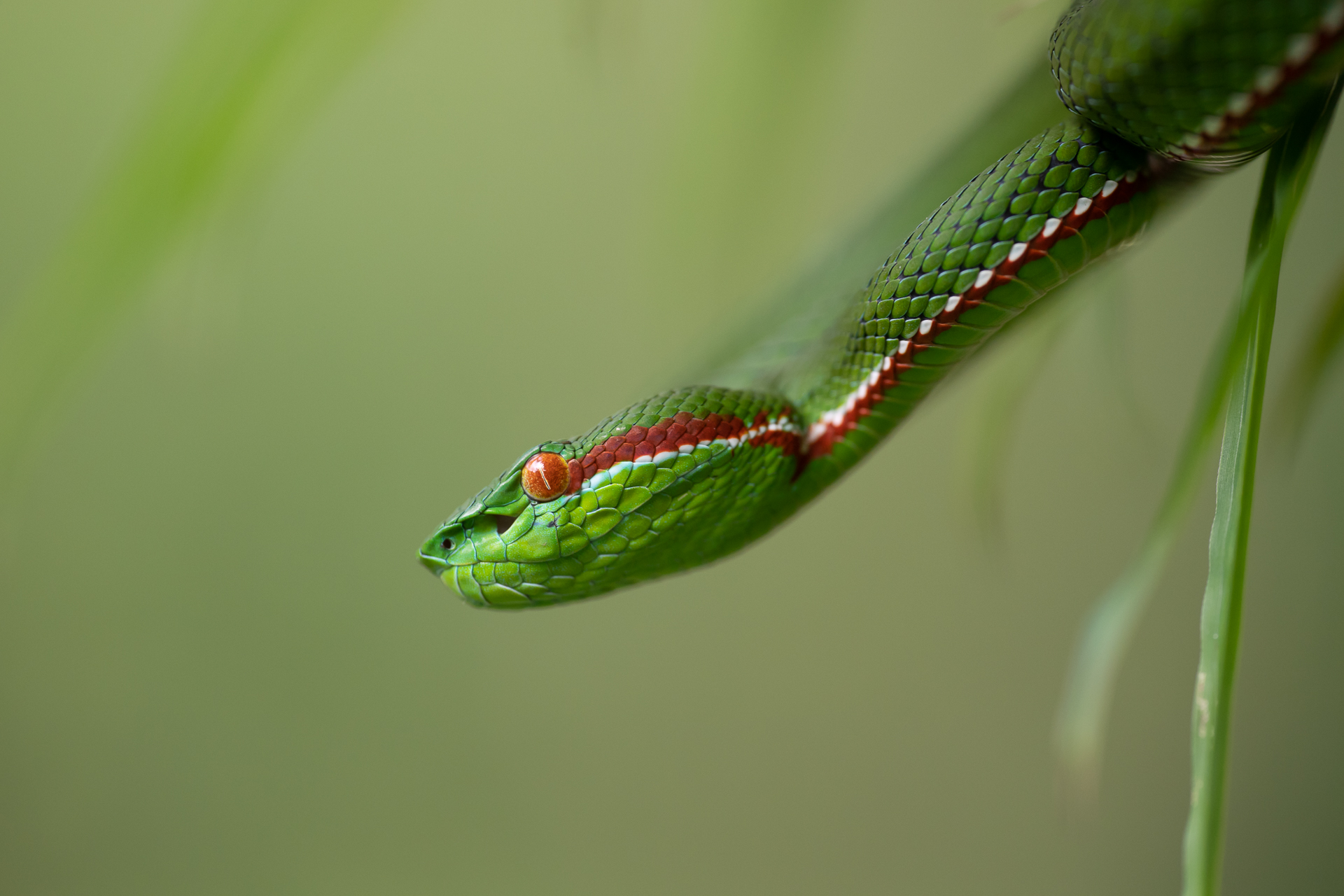 Trimeresurus gumprechti, male
From here we travelled south again, towards Khao Yai National Park. And here are some pictures of what we found inside the park, and just on then outside (close to Pak Chong)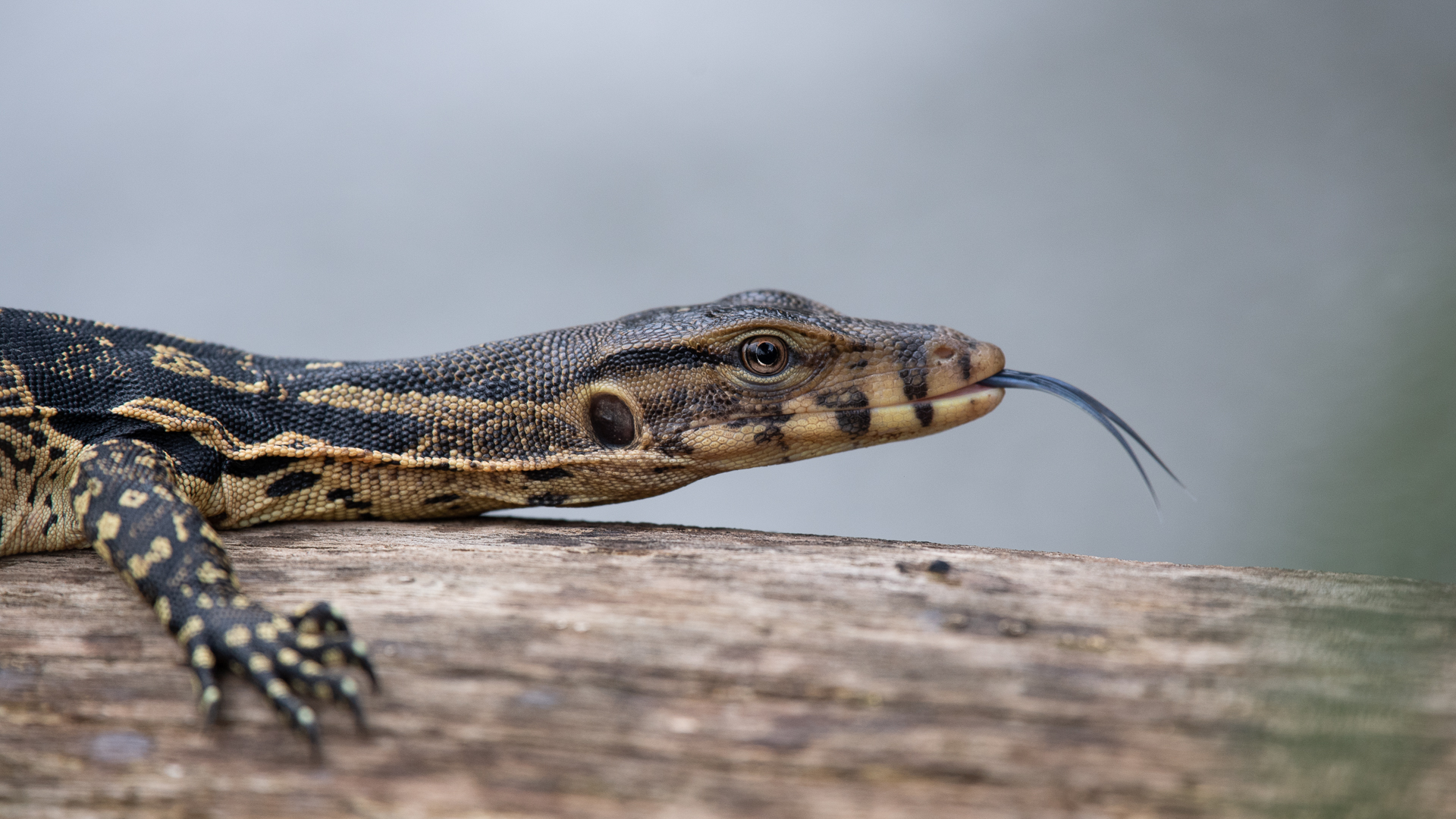 Varanus salvator – Asian Water Monitor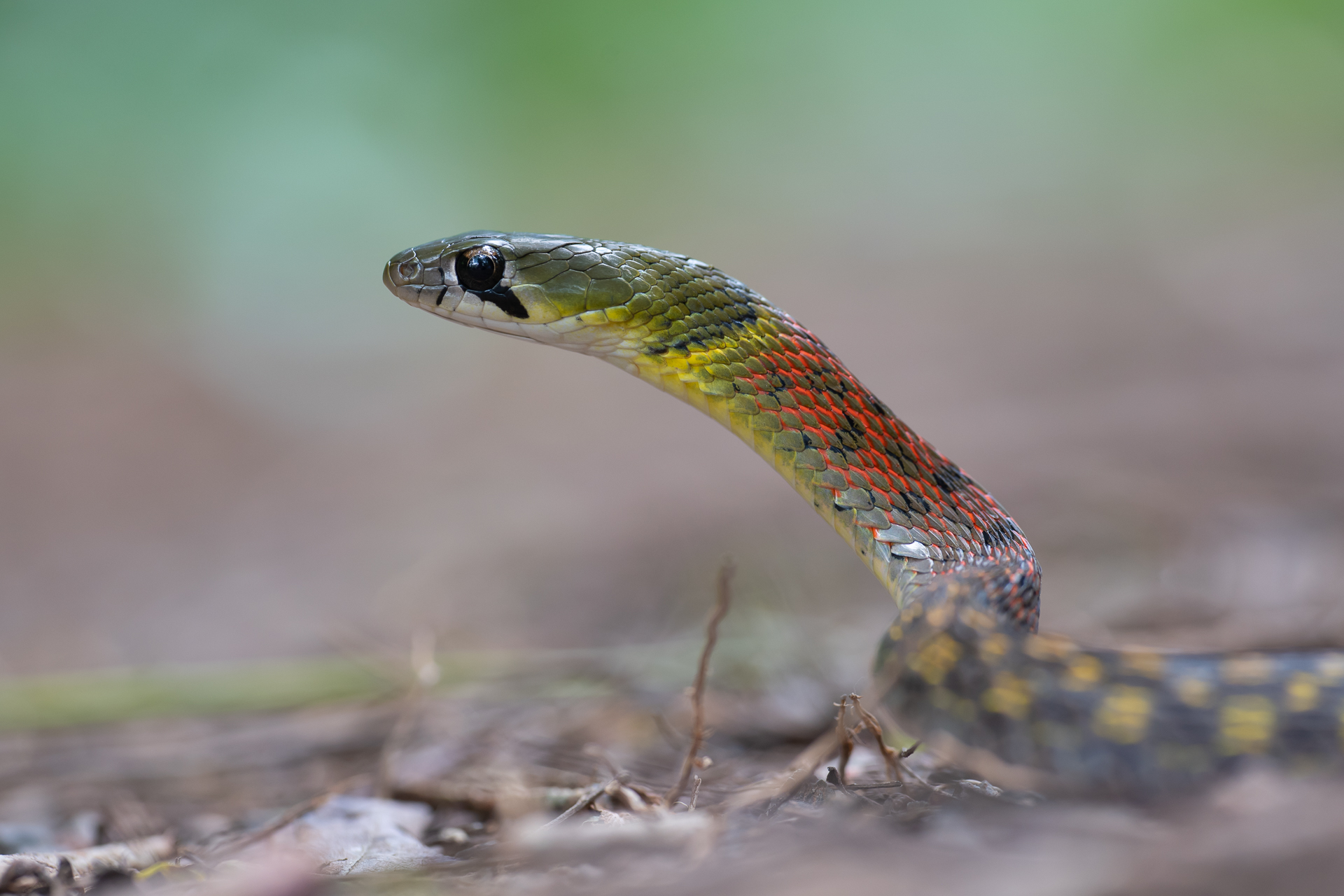 Rhabdophis subminiatus – Red-necked Keelback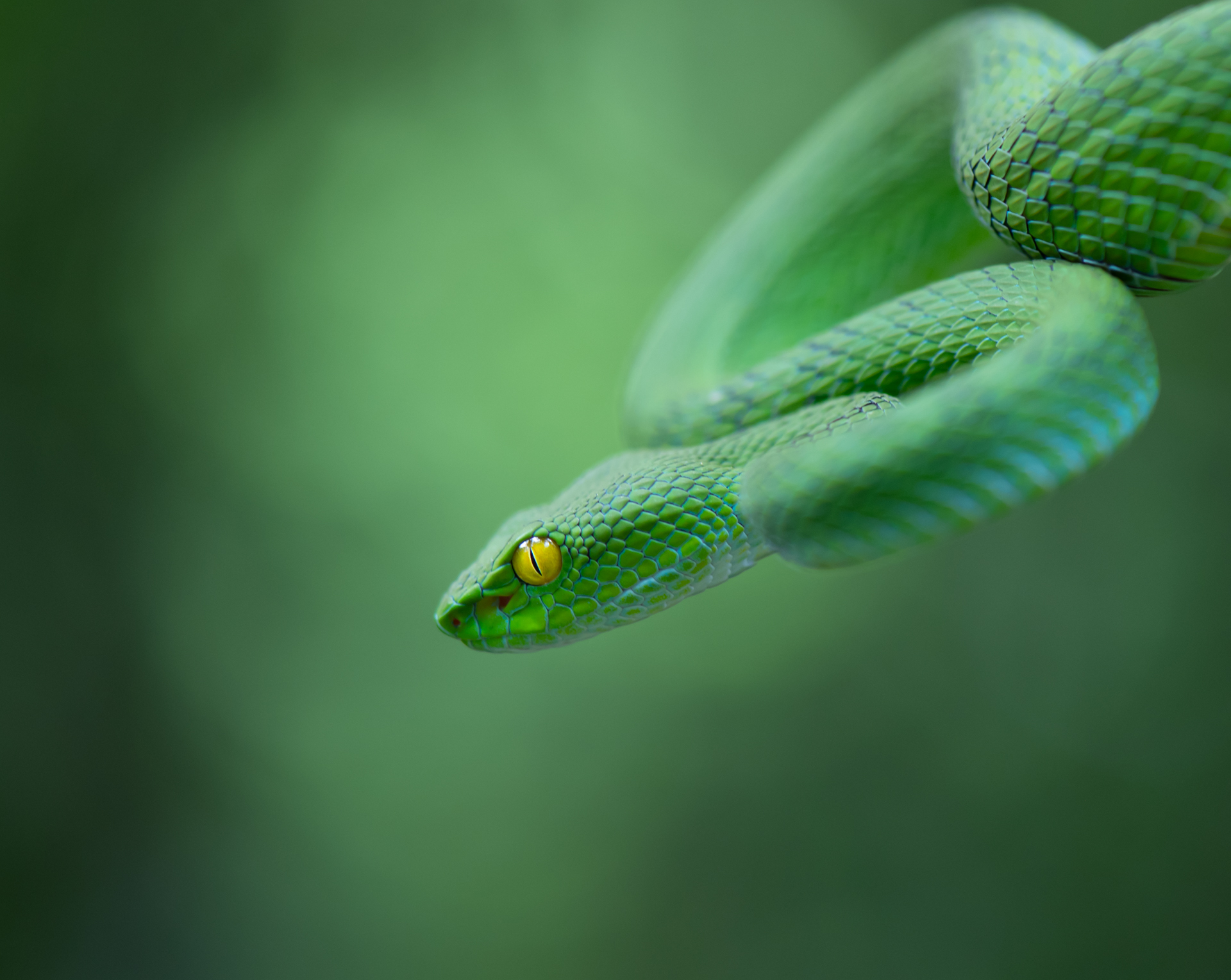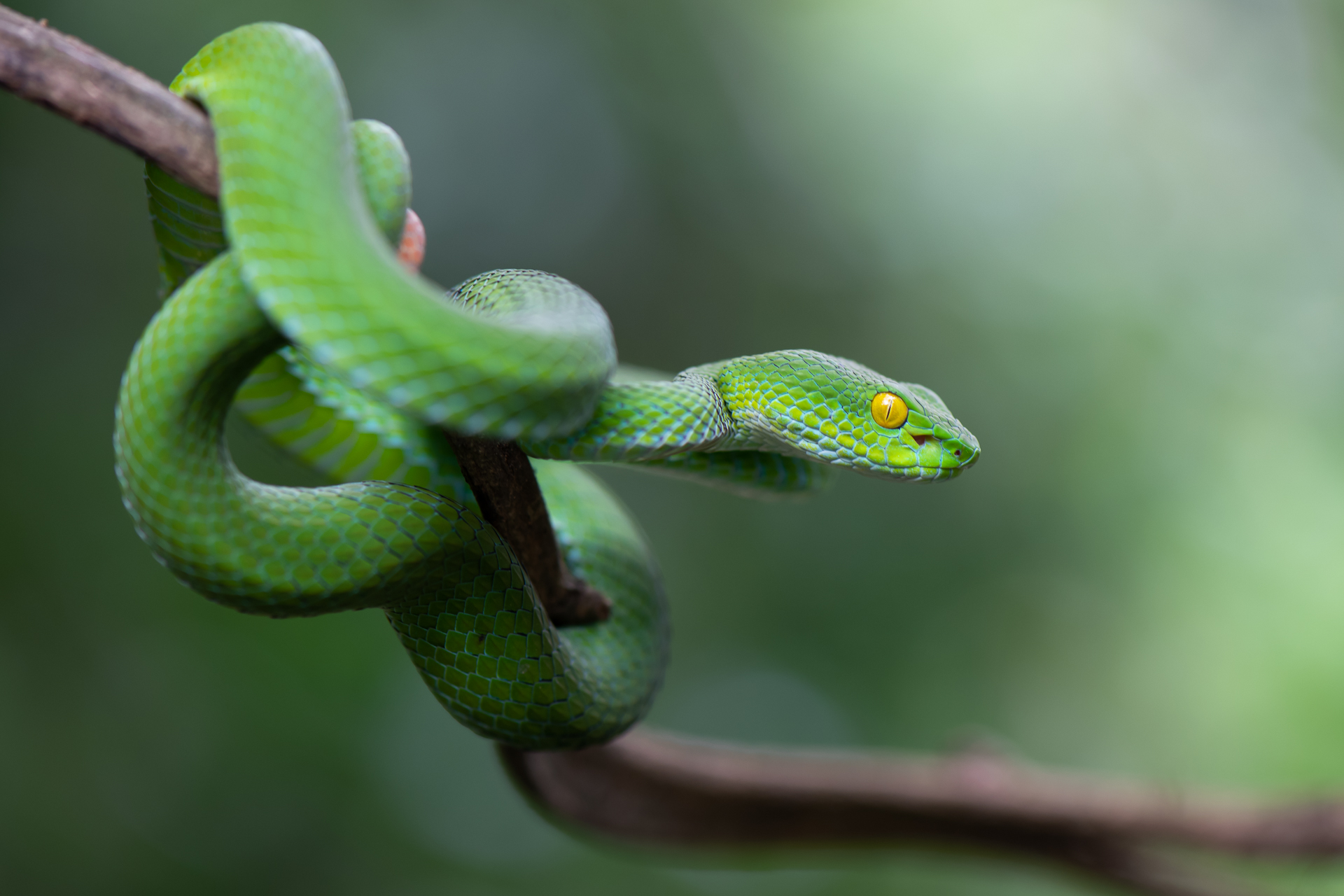 Trimeresurus macrops, female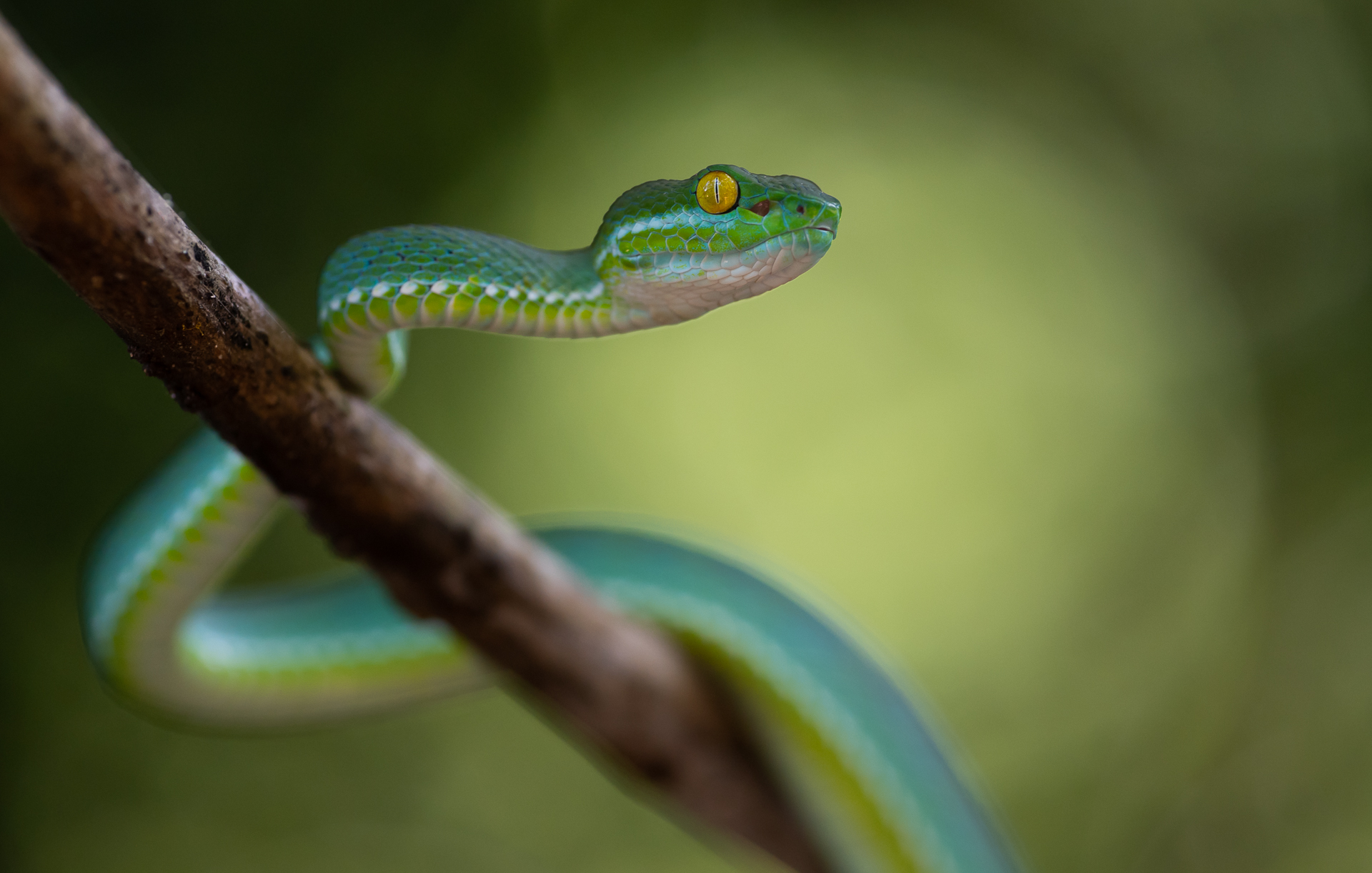 Trimeresurus macrops, male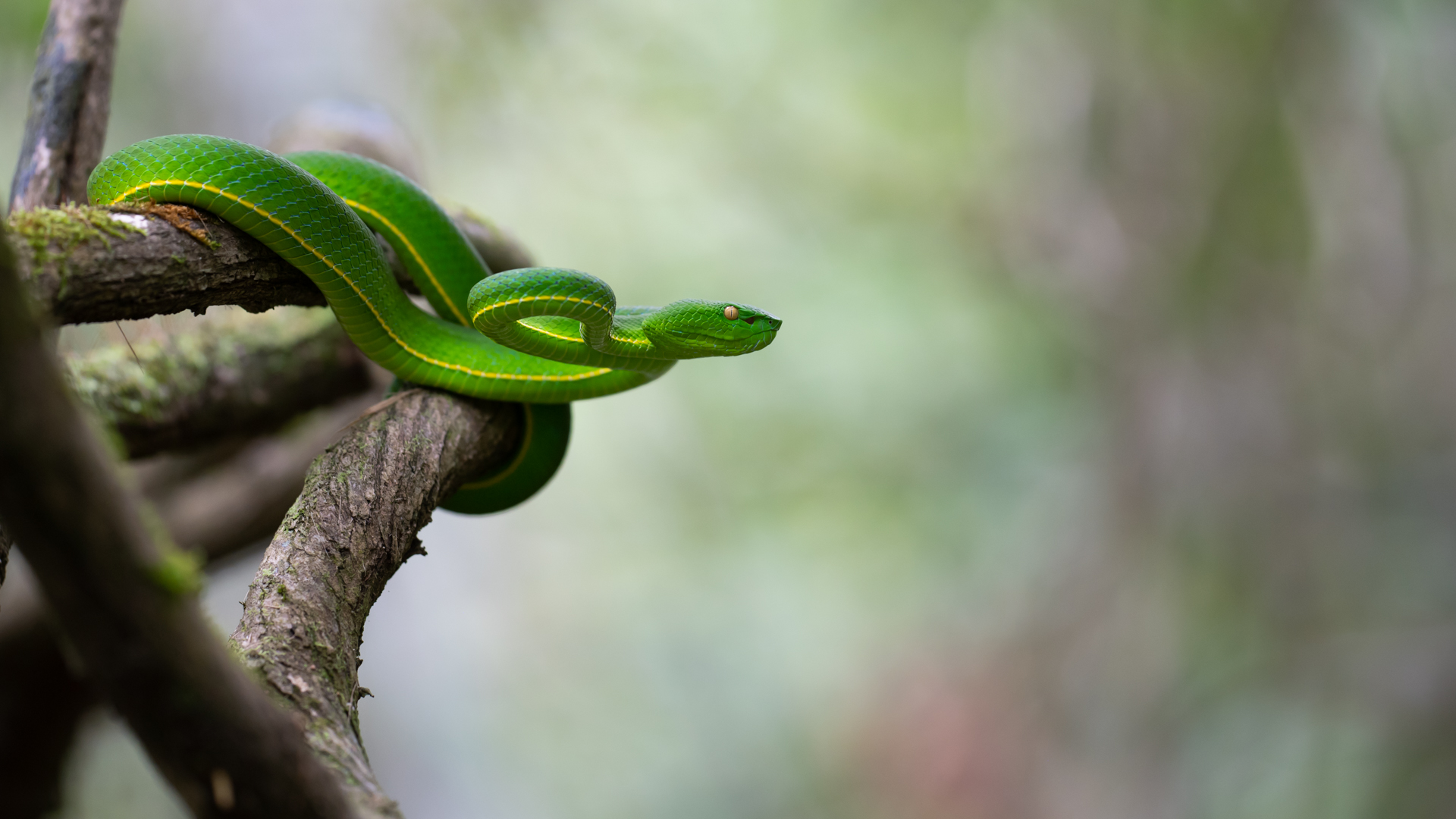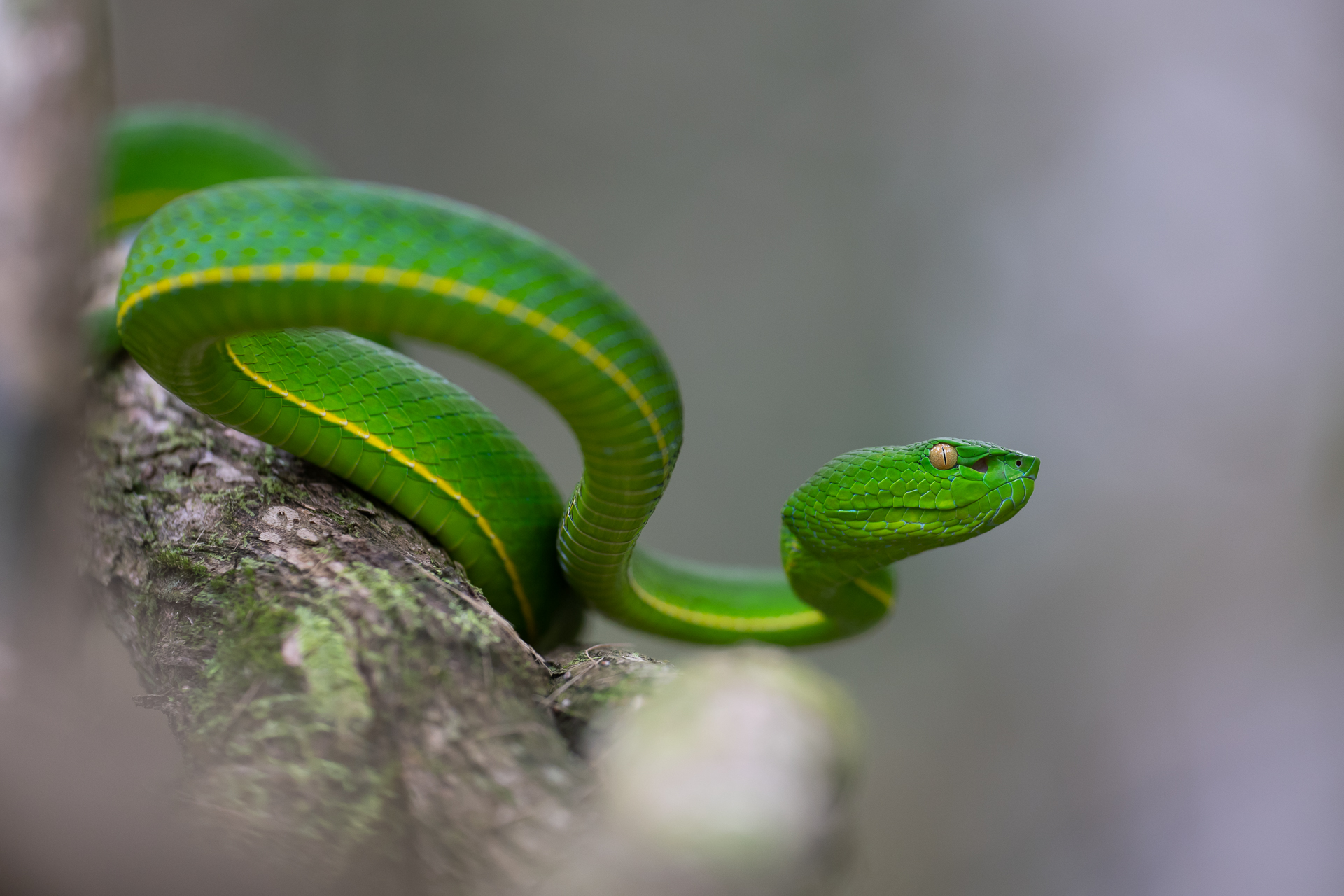 Trimeresurus vogeli, female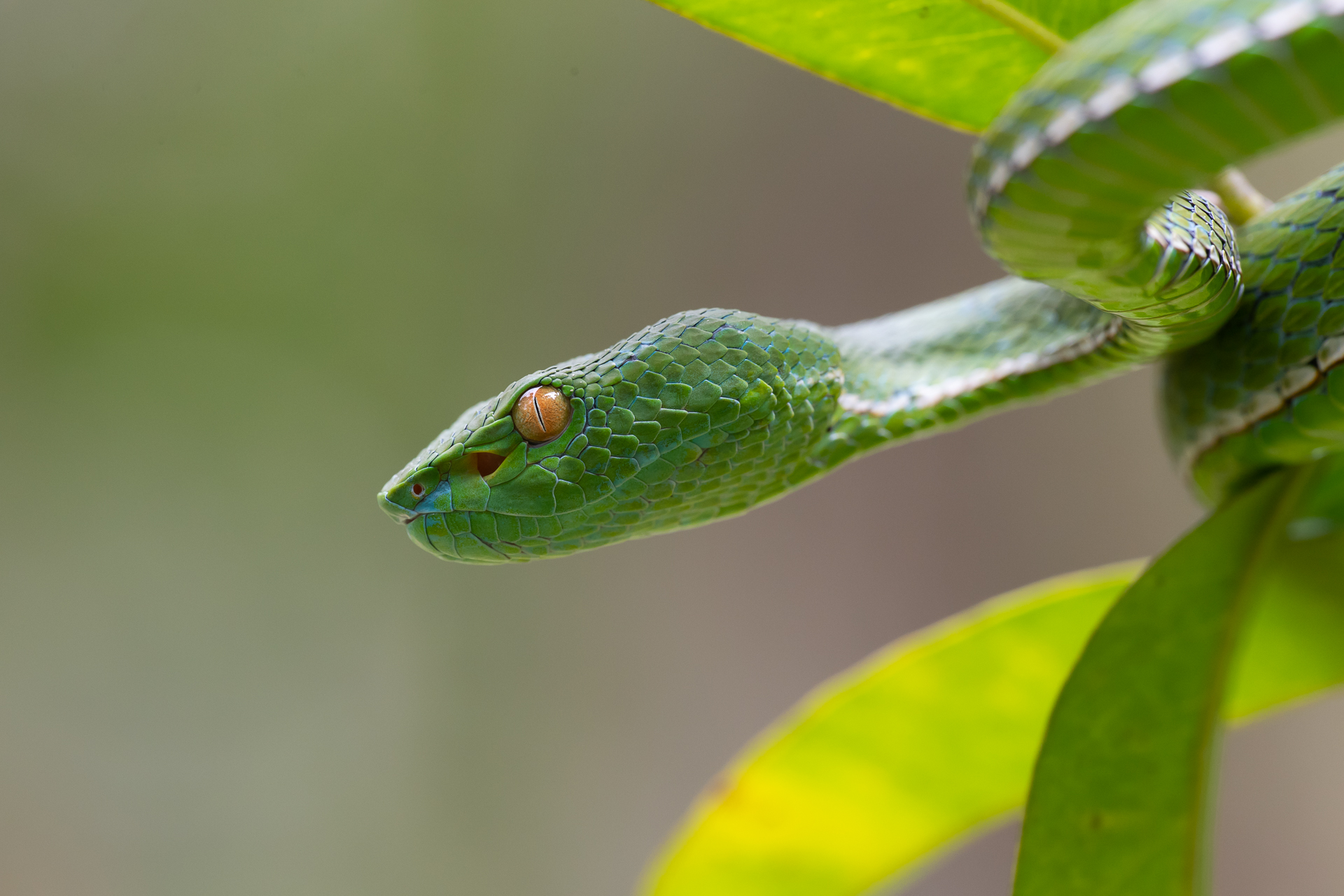 Trimeresurus vogeli, male
We had a quicker success in Khao Yai than anticipated, so we decided to go back to Kanchanaburi to give the Khanburi Pit Viper a last try – and a good thing we did!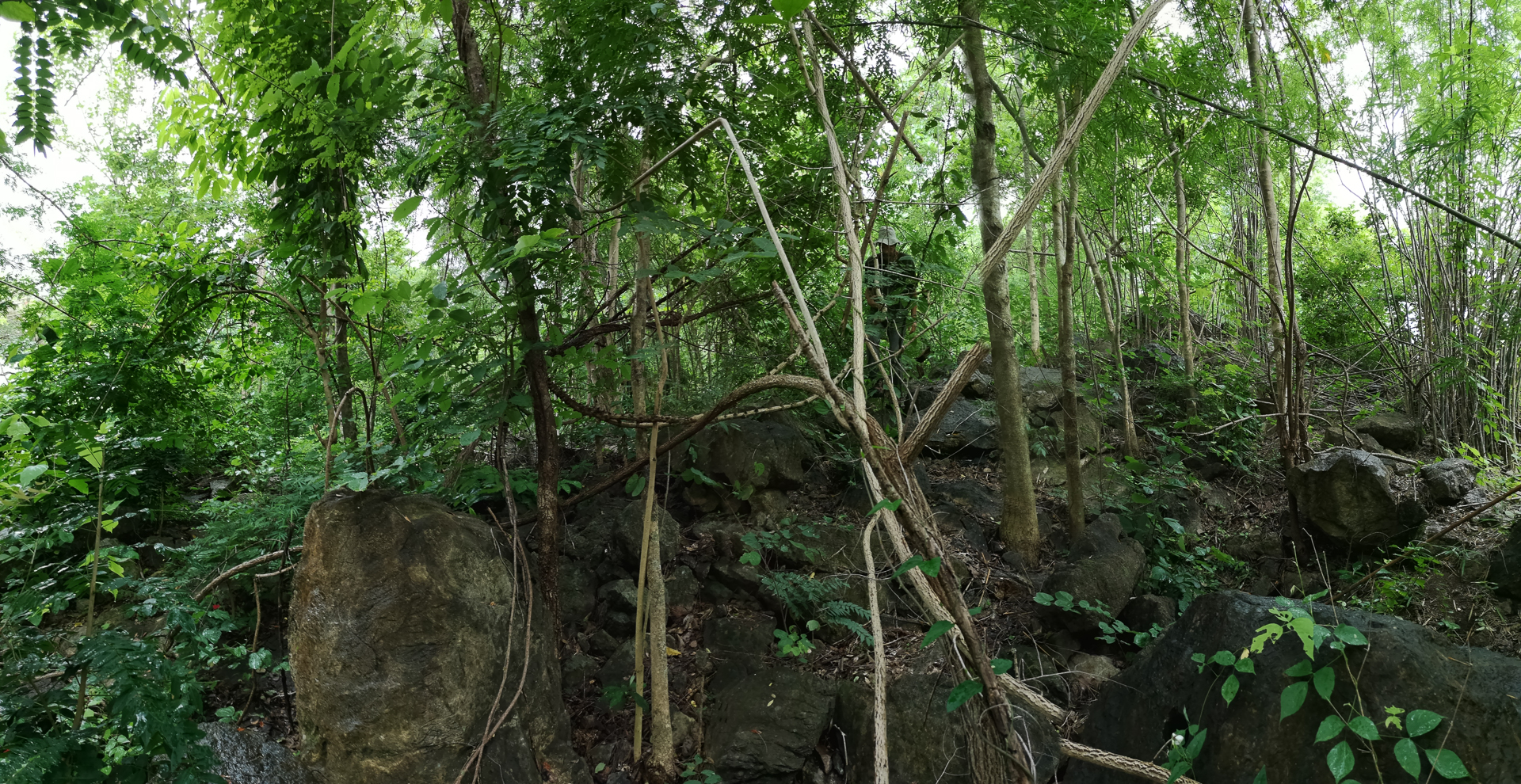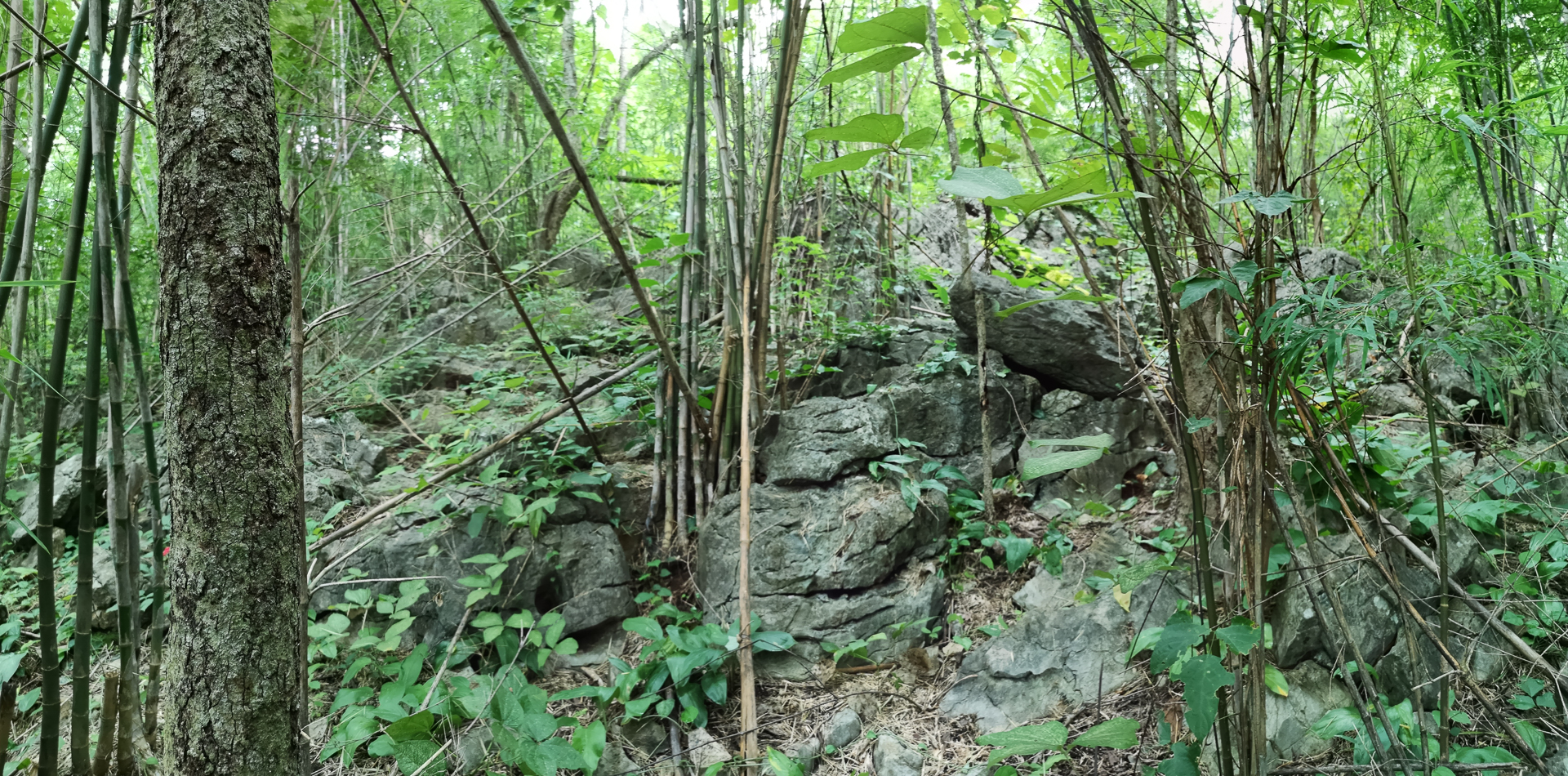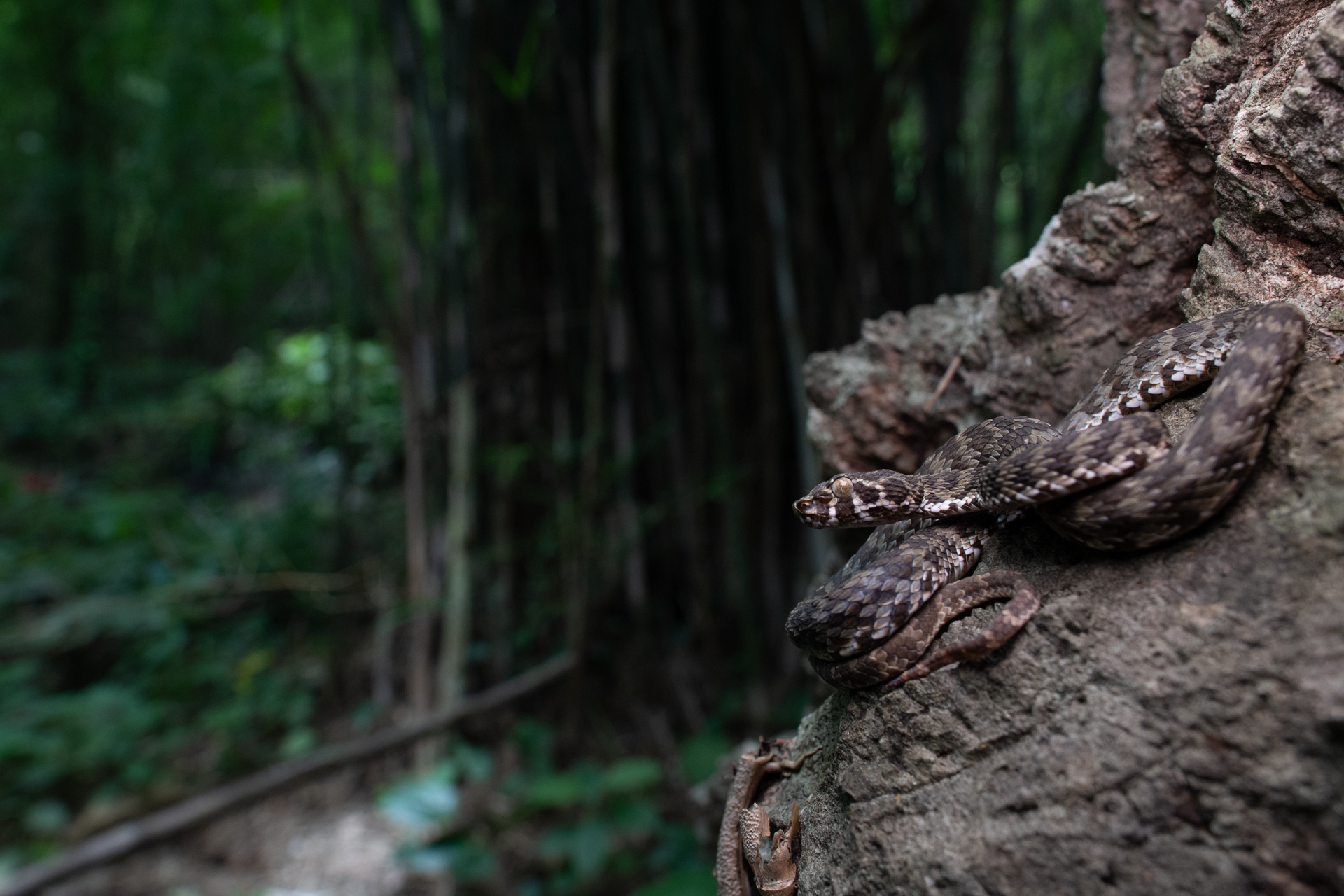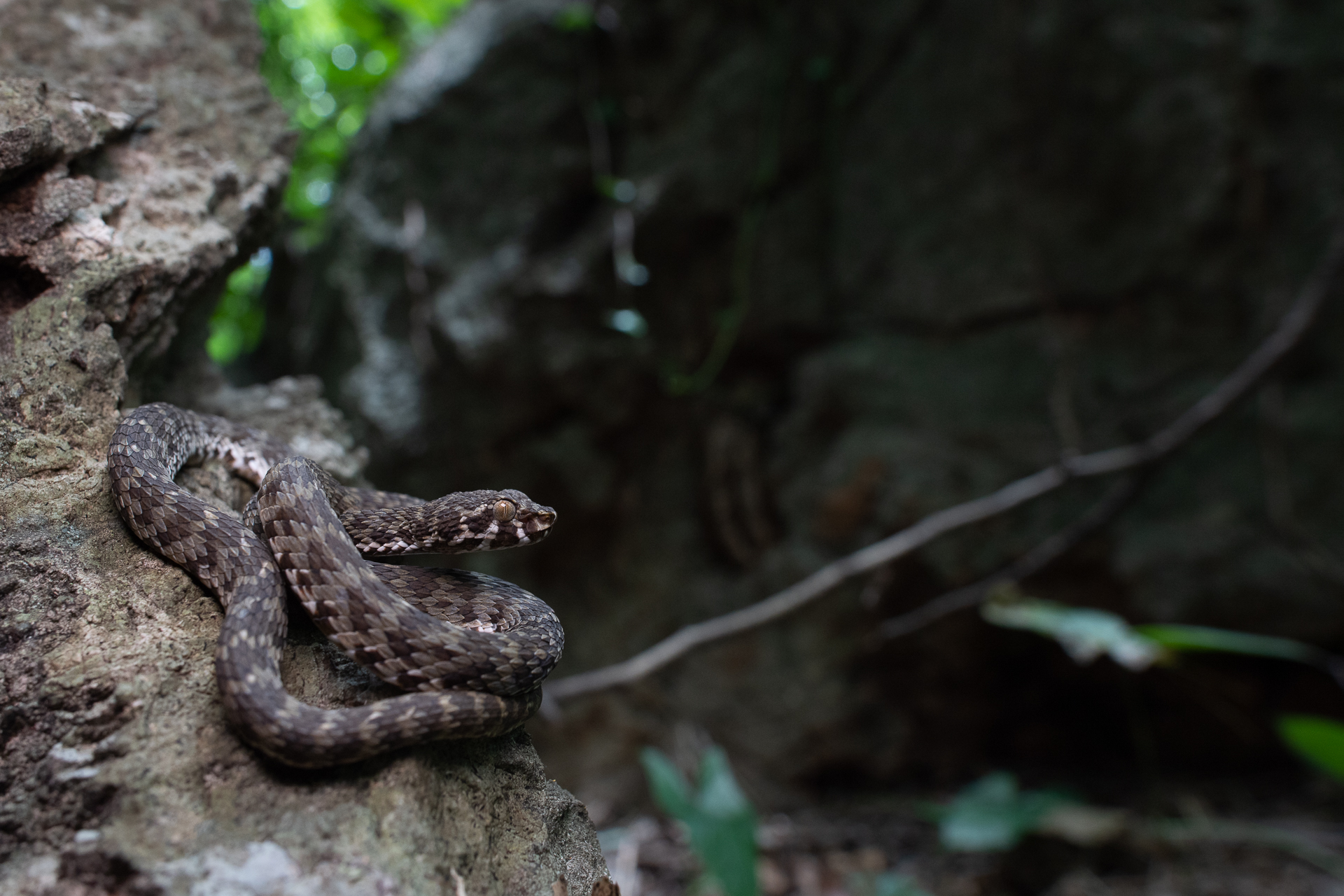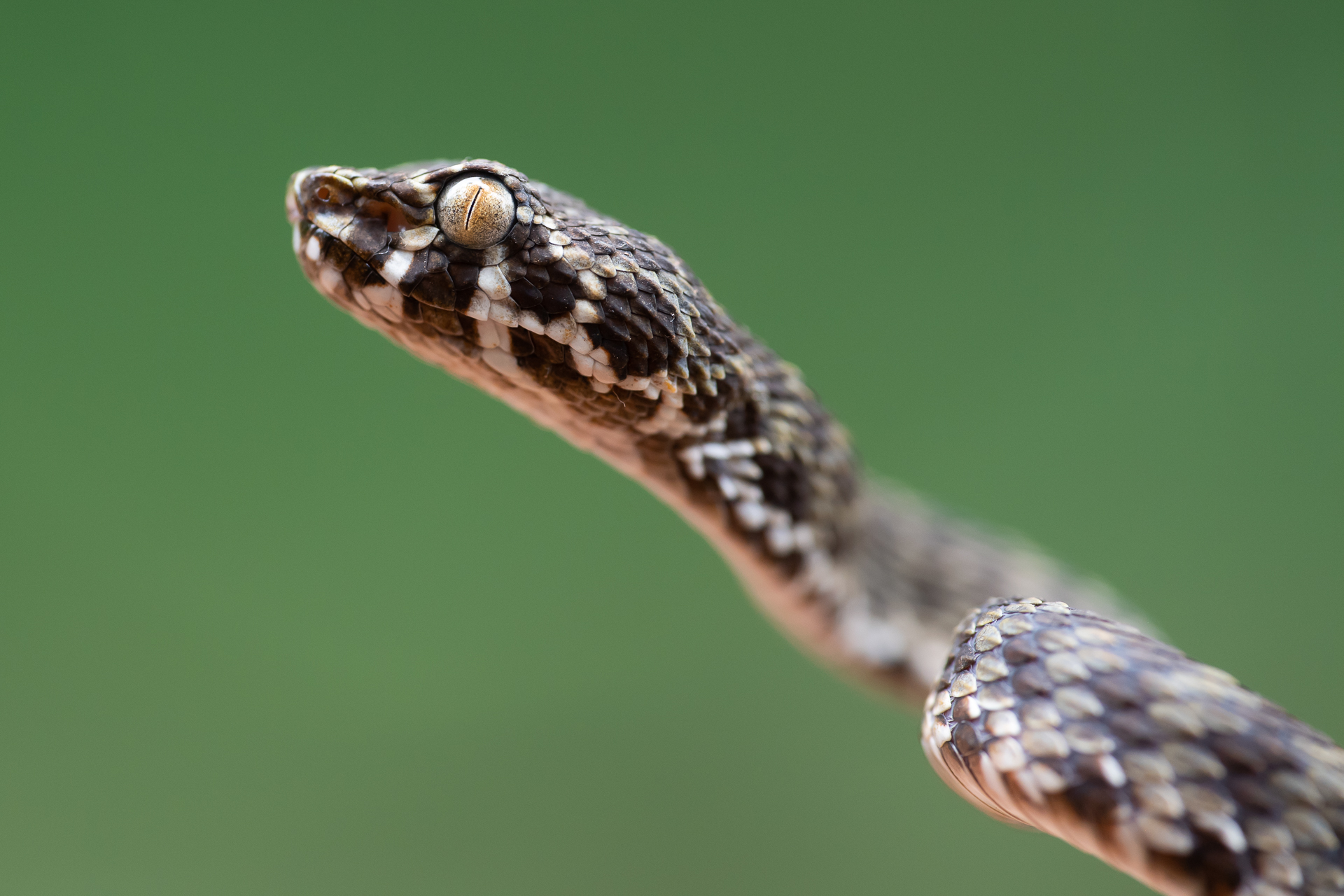 Trimeresurus kanburiensis – Khanburi Pit Viper