28.08-06.09.2017 was spent in Arizona, and a couple of short trips into New Mexico, with my two friends Are and Tom. Who both are amazing photographers! Our main target for this trip was to see as many rattlesnake species as possible. We had the target of seeing 10 species in total, 1 for each day. Ufortunatly species nr 10 (Tiger rattlesnake) would not come out to play.
We spent our time mainly in the Chiricahua Mountains near Portal in south-east Arizona, then on to the Huachuca Mountains and then on to the mountains around Tuscon.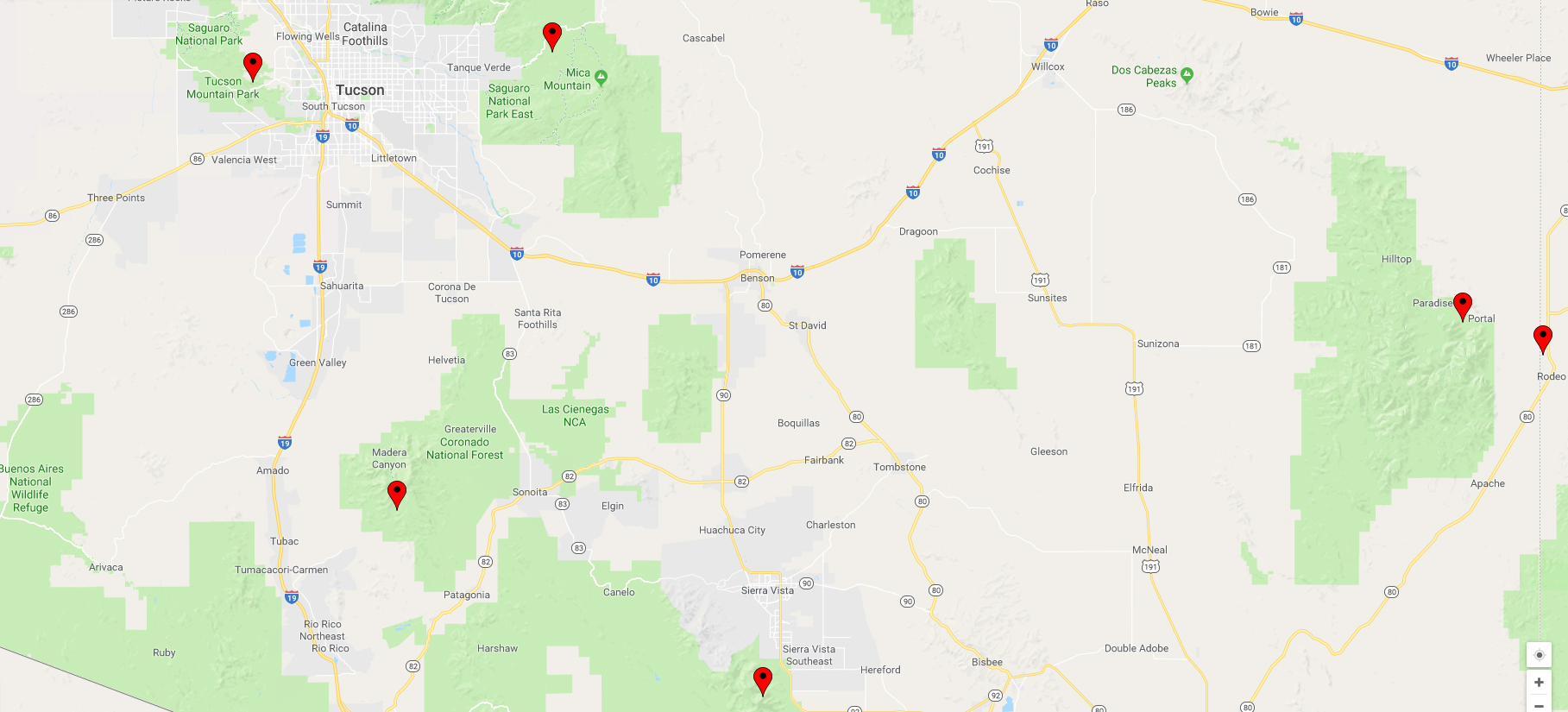 A great big thanks to many people for great tips for our trip, without you it would not have been such a success for 3 northerners. A special thanks to Tim Warfel and Scott Trageser.
For best view of the pictures, press the first and toggle with arrow keys